Why is the Paris City Council ostracizing architects?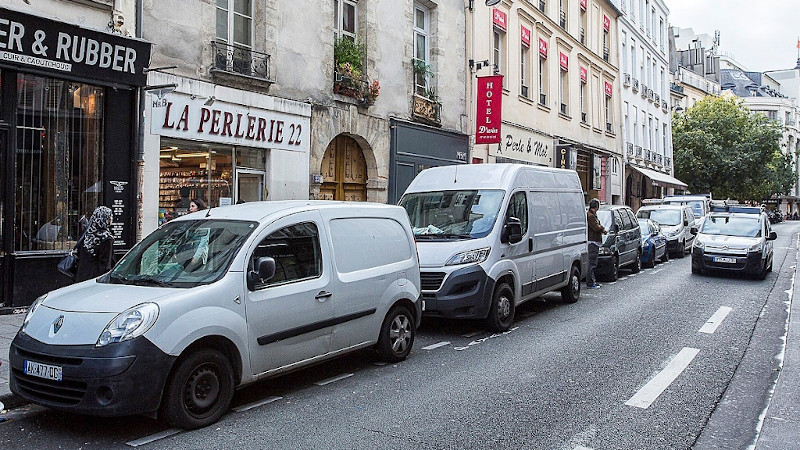 from ? Anne Hidalgo and her deputy, David Billiard, neglect, disdain, dismiss, and discriminate against architects. how ? By not giving them a preferential parking permit in Paris!!!* Tribune.
By not responding to their repeated requests, with no explanation or justification. Don't architects deserve that? A list of 80 professions excluding their professions has been defined by the Paris City Council (NAF code, list updated in July 2023).
While this profession is the only one of all the construction professions that does not have the right to park at a preferential rate: 6 euros per hour for them and 0.50 euros for the other 80!
While regulations require them to wear personal protective equipment on construction sites: helmet, gloves, safety shoes, eye and ear protection and clothing. Not counting of course the diagrams, documents, computers or various samples needed for their activity on site.
While interior designers and decorators, for example, have the right to do so, although they do not have this legal obligation.
It is clear that it is legitimate for all health professionals on this list to have this right, but do lawyers, notaries and journalists bear the same burden as they do?
Moreover, the Decree of January 3, 1977 declared this profession " Of public benefit », Is this the case with the hairdresser, the beautician who seems to have a more private interest?
Let us imagine an architect whose agency is located in Vanves, and who goes on the same day to a construction site in the 19th arrondissement, then another, in the 15th arrondissement, in charge of his mandatory equipment, and finally to a client in the 5th arrondissement, to whom he will present drawings, projects and samples all this by metro. Or by bike?
This injustice can only be explained if we assume bad faith on the part of the city council. But in the end why???
If it is in the name of wanting to limit the circulation of cars, then in practice, of the 80 licensed professions, there will be few that justify it more than architects.
then ?
Personal resentment on the part of city council members?
The application was submitted to them by UNSFA but not by the Guild of Architects: reluctance on their part? It does not adhere, undoubtedly, to an "outside the green position," or because it does not wish to exercise its role, among other things, as an advocate for architects, even though its annual budget is staggering (39,500 French architects pay it 700 euros a year, i.e. 39,500 French architects). 27,650,000 euros). However, the association does not wish to improve these details of the lives of 9,630 architects from Paris and Ile-de-France. And always why?
These "details" are revealing, they are the very small visible tip of the iceberg where architects are mistreated in this country where they are the worst off in Europe.
whose fault is it?
There is no doubt about this for everyone, for themselves, for their regime and for the public authorities, who are united by impotence, whether voluntary or involuntary on the one hand, and bad faith on the other.
In conclusion, for reasons that are to say the least obscure, the Paris City Council, in doing so, does not respect equal treatment between the professions and ostracizes architects; This is why the Architects Guild and the unions have to fight with all their might but it is clear that what seems obvious and easy to obtain is not so, so for the rest, the most important thing, i.e. the architects with income, there is a mountain in front of them, the holy grail that will be Win it, if they have the courage to do so…
like
*Check the City of Paris website: parking offers for professionals