Walls and ears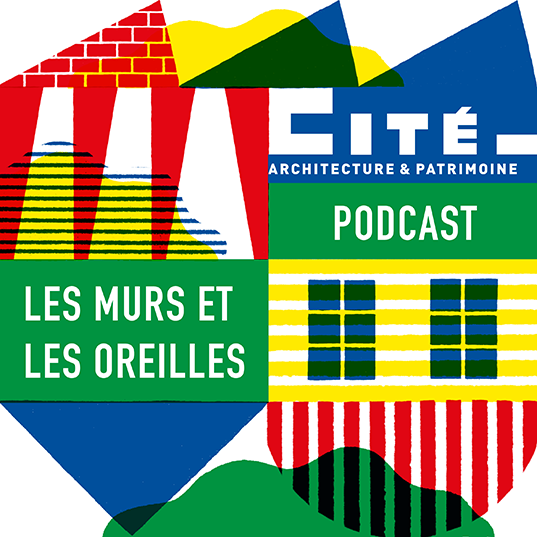 This podcast audio of the atmosphere and space created by a building. Give Vote for users and residents.
Designed using a sensitive and poetic style, it leaves an important part to the audio aspect and capturing the atmosphere while wondering The connections between an architect's project and its everyday uses: how do we personalize a place, and how do we experience it?
Being immersive, listening through headphones should be preferred for a better experience and perfect feeling.
the listener Thus, during the first three presented episodes you can experience buildings designed by iconic figures such as Claude Barnet, Richard Rogers or even Edward Alpert..
---
Episode 1: College Germaine Tillion, formerly Vincent d'Indy, Paris 12, by architect Claude Parent (1923-2016), delivered in 1987.
---
Episode Two: The Judicial Court of Bordeaux, formerly the Supreme Court, by architect Richard Rogers (1933-2021), delivered in 1998.
---
Episode III: Albert Tower, Paris 13, by architect Edouard Albert (1910-1968), delivered in 1960.
Author: Elise Martinot
An architect from DPLG, she graduated from ENSAPB, and met teachers such as Henri Sirianni, landscape designers, and inspiring and experimental visual artists. She has collaborated with architects such as X-TU, Encoreheureux and Christian de Portzamparc. After the architectural and scenographic scope, I have recently moved to the urban scope by working in Europe, Bordeaux-Aquitaine Urban Agency.
Besides her work as an architect, she would like to develop tools to raise awareness of architecture and landscape through workshops or market conferences in different places such as schools, associations and institutions with McVall in particular.And finally City Architecture and Legacy. With the aim of introducing architectural culture to the general public, the idea of ​​a podcast grew. It is not a word-heavy didactic podcast, but rather a sensitive, experiential being that opens up the listener's imagination.
The issue of architectural sound soon emerged as a possible means of making buildings audible and tangible. Thus spatiality and density are conveyed through the experience of proper walking. The sensitive approach to the building is complemented by the words of the users who provide personal descriptions of the places.
Sound engineer and sound creator: Pascal Bricard
After his initial career in exploitation films, he moved into sound by training at INA in 2005. He divides his activity between sound work in the studio – sound editing and mixing – sound recording during filming, mainly documentary, and composing sound for live performances.
For several years, transmission to different audiences has occupied an increasing place in his work between workshops with vulnerable young people (Regards vers l'Autre, Jaris Act'pro) and the traditional teaching of DNMADE and L3 animation cinema for the College of Paris 8.
His works revolve around sound and sight in combination with other media (literature, cinema, theatre, photography). Sound, with these different disciplines, allows, among other things, for off-camera representation and the imagining of a unique temporality.