Top 10 tropical adventures in the world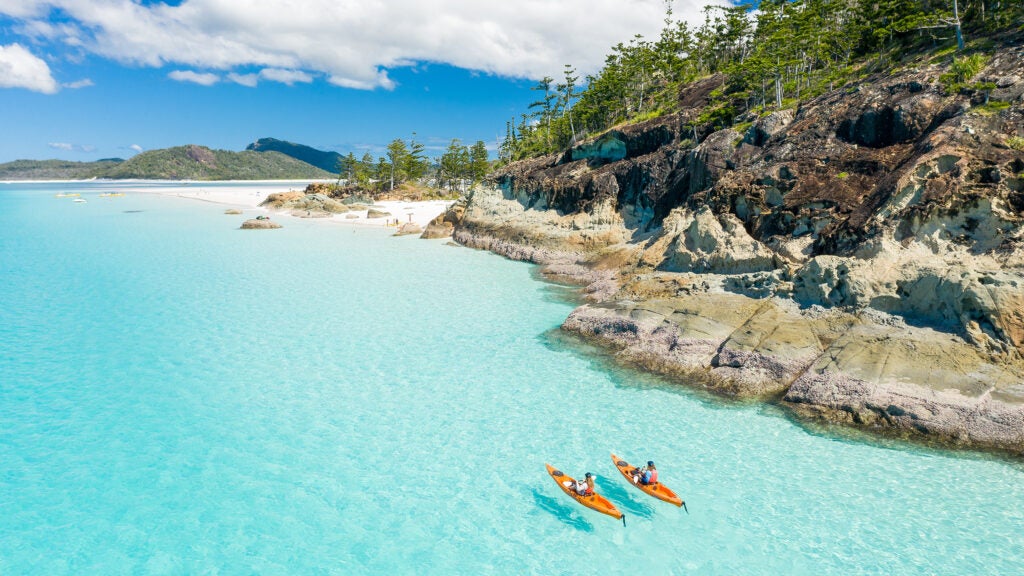 <\/div><\/div>")"),"filter":{"nextExceptions":"img, blockquote, div","nextContainsExceptions":"img, blockquote, a.btn, ao-button"}" renderIntial":true,"wordCount": 350}">
As the cold settles in, we think of those places we know will have sun, blue skies, warm turquoise waters, and amazing adventures all winter long. Start dreaming and maybe planning. We've made it easier for you by selecting the top 10 places you can visit, along with the best things to do there. See you at the beach.
Hike coast to coast in Costa Rica
Since Costa Rica became a spokesmodel for ecotourism in the 1990s, its natural treasures — the cloud forests of Monte Verde, the gently active Arenal Volcano — have attracted millions of visitors each year. But you can still escape the crowds. El Camino de Costa Rica, a 174-mile trail that runs between the Caribbean and the Pacific, was completed in 2018 and showcases largely uninhabited parts of the country, such as the Tarrazu coffee-growing region and the Nairi Awari indigenous region.
Funded by the nonprofit Mar a Mar, the 16-stage route spans four counties and six or more microclimates; protected border areas; It passes through remote villages, indigenous lands and more than 20 towns that do not benefit much from traditional tourism. Hikers can eat with locals in their homes and sleep in family-run lodges, campsites or boutique hotels located on farms with hot springs.
Expect to hike between four and twenty-four miles on each leg, crossing rivers, and doing plenty of up and down movement—more than 70 percent of the route is hilly, with peak elevations over 19,000 feet. If you push the pace, you can complete the whole thing in 11 days. But if time permits, set aside 16 days so you can enjoy experiences like whitewater rafting on the Pacuare River or visiting the turtle hatchery at Pacuare Nature Reserve.
You can technically walk alone, but given the isolation of the trail, a guide is recommended. Five local outfitters, including Urri Trek and Ticos a Pata, operate group and individual treks, and their nature guides will educate you on unique flora and fauna, such as purple tepuccina flowers, massive guanacaste trees, glass-winged butterflies, and broad-billed hummingbirds. . —Jane Murphy