Standard equipment conveys a love of postmodernism through "fun" furniture designs | Rhea Jha News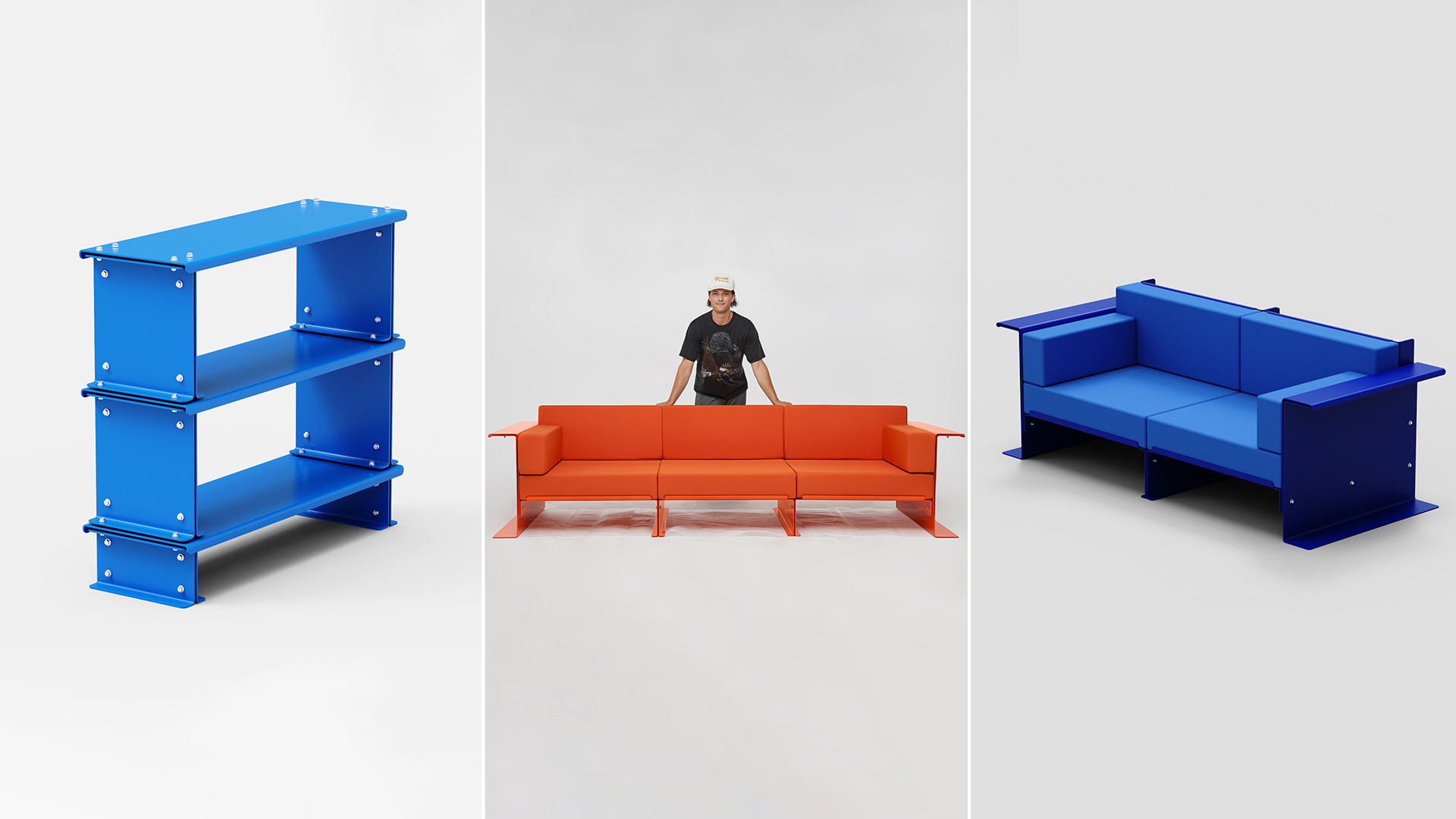 "Design is not just a job, it's a hobby," says Josh Gadomski, designer and founder of Toronto-based design studio Standard Equipment. Initially working as a toy designer, Gadomski's interest and penchant for furniture design led him to create side tables, shelves and sofa designs. "Designing furniture and household items is fun and a new challenge. I gravitate towards this aspect of design because it is very tangible. These are the things you use every day, the things that can spark joy every day," he says.
Inspired by post-modernism and the world of industrial design, Gadomski aims to craft unique and functional product designs. Commenting on his creative inspiration, the furniture designer says: "My inspiration is objects and things that seem strange and different. Obviously a lot of inspiration comes from other furniture/homewares, postmodernism is probably my favorite design period. Originally, I was inspired by industrial objects around me, whether it was a strange-looking HVAC unit or the way pipes bend and intertwine with each other as they go up a wall, and I would try to think about how I could use these shapes to create tangible, usable objects. . He states that the saturated abstraction within his objects presented in flat solid colors comes from a plan of experimentation and "playfulness," juxtaposing simplicity with a bold color palette.
Combining sturdy and delicate, Standard Equipment's furniture pieces are predominantly manufactured using sheet metal, specifically aluminum, an infinitely recyclable material medium. "In design school, we had a chair design project, where each team was assigned two materials and had to come up with a design for the chair. We had sheet metal and wood. That started my love of sheet metal furniture," Gadomski says. Being a self-taught furniture designer, Gadomski tended toward designing things he could produce himself. Therefore, all of his designs are intentionally simple and straightforward and come together without soldering.
The process of bringing pieces to life begins with just a scribble on a piece of paper, which then goes to computer-aided design (CAD), then to KeyShot for digital material application, and then finally to manufacture. "Achieving the 90-degree bend in the designs is the most challenging part… Most of the designs are simple 90-degree bends. I added some trick bends in hopes of reducing the number of parts and increasing structural integrity," he explains. "The bends ended up needing to be redesigned."
Standard Equipment moves away from mass production and practices sustainability by only manufacturing products to order. This methodical production approach demonstrates the studio's dedication to environmentally responsible design methods that aim to minimize environmental impact. In keeping with its commitment to sustainable design, the studio is able to reduce excess inventory and the associated waste, by implementing a bespoke production approach. "All of our large pieces are made to order, while our small pieces are made in very small quantities. There is no warehouse full of standard equipment products. There is no surplus, and there is no waste. Someone wants it, someone gets it, and we call it a day." Plus, since these pieces are made primarily using 5mm thick aluminum, they will last you forever. "These are pieces that (can) be passed down from generation to generation," shares the Canada-based product designer.
In the future, Gadomski aspires to incorporate newer materials into his designs and work alongside other studios and brands. He plans to enter and explore the world of lighting design through a new collection of lamp designs. "There is an opportunity for continued learning in this field. Please never stop having fun," he urges fellow creators and readers. Gadomski's unique creations combine his love of sheet metal making with influences of the Postmodern design movement, expressing his passion for the tactile, the quirky and the sustainable through functional objects for everyday use.