NYCHA residents begin voting on the future of funding for building repairs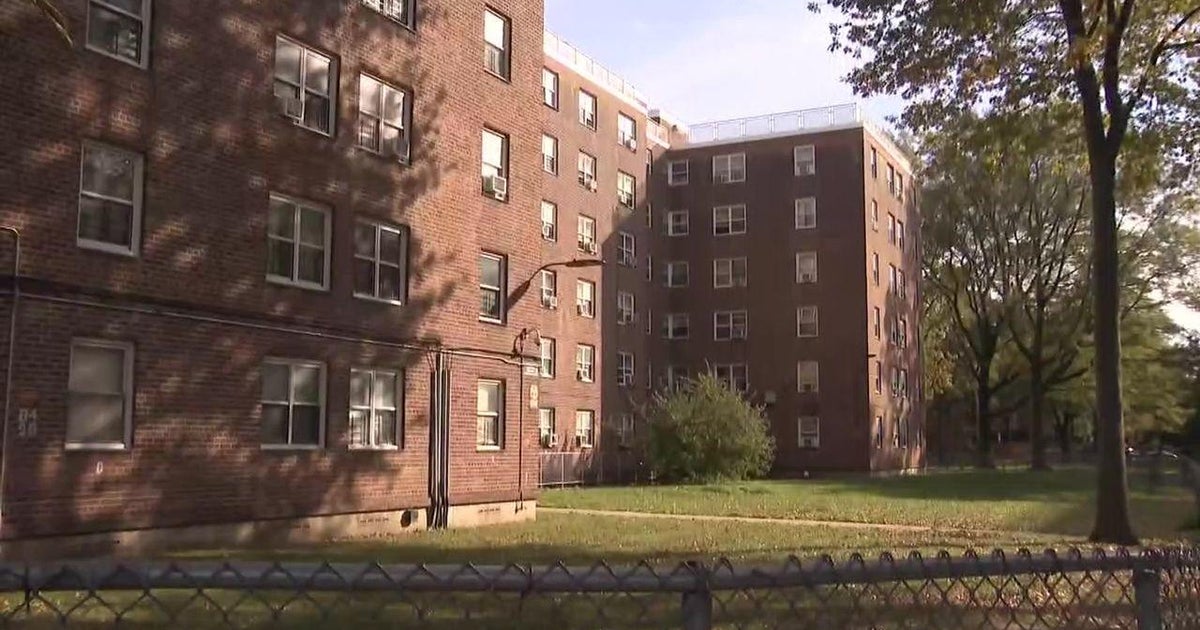 New York — Voting to determine the future of funding for NYCHA parks and much-needed repairs to their aging infrastructure began Wednesday.
The city says Brooklyn's Nostrand Homes are in desperate need.
"I don't get enough heat," said 93-year-old Clovis Washington, who has lived in the Nostrand Houses for decades and has lived without heat several times during cold winter days. "It's very cold. I'm using a heating pad and blankets."
NYCHA provides housing for more than 500,000 New Yorkers in more than 300 public housing projects across the five boroughs, and Nostrand Houses' immediate needs are worse than about 80% of other complexes, the city says.
Lucy Newman from the Legal Aid Society said: "This is a vote to decide what people want for the future of their existing public housing."
Read more: EXCLUSIVE: One year later, makeshift NYCHA boiler still fills East Harlem apartments with tar-like substance; "They are literally killing us"
Voting began Wednesday for families in 1,052 apartments in the Sheepshead Bay development on whether they want to participate in a plan to use federal money for repairs, including a Public Housing Preservation Fund initiative.
"The ultimate difference is that under a PAC, the development would go to a private development team and private property management, and under a trust, it goes to this public trust and still manage the properties at NYCHA," Newman said.
The Legal Aid Society said residents could vote to keep things as they are, but existing federal funding from public housing was insufficient to meet the critical needs of aging public housing buildings.
"There are old elevators that don't work, and pipes behind the walls are crumbling and leaking," Newman said.
"I feel it is good to repair the projects here," said resident Shmuel Tofi.
Read more: Some residents fear displacement as New York City moves forward with a plan to replace two NYCHA complexes
Officials say that if they decide to sign up for a new funding stream for repairs, it could unlock billions of dollars to repair the dilapidated complexes. However, many residents will have to move to another NYCHA apartment until the work is completed.
"I wouldn't mind moving back in. I wouldn't mind if they fixed everything," Tovey said.
"I need to be able to stay here, and I'm 93 and I don't need to move now," Washington said.
Residents of Nostrand Houses will receive ballots in the mail, the city said. Voting can be done online, by mail or in person until December 7.
Residents have been meeting with city officials about different types of funding over the past three months. Twenty percent of the population must vote before anything can move forward.
(tags for translation) Brooklyn