Nathalie Ludwig, the interior designer who revolutionized design in Cannes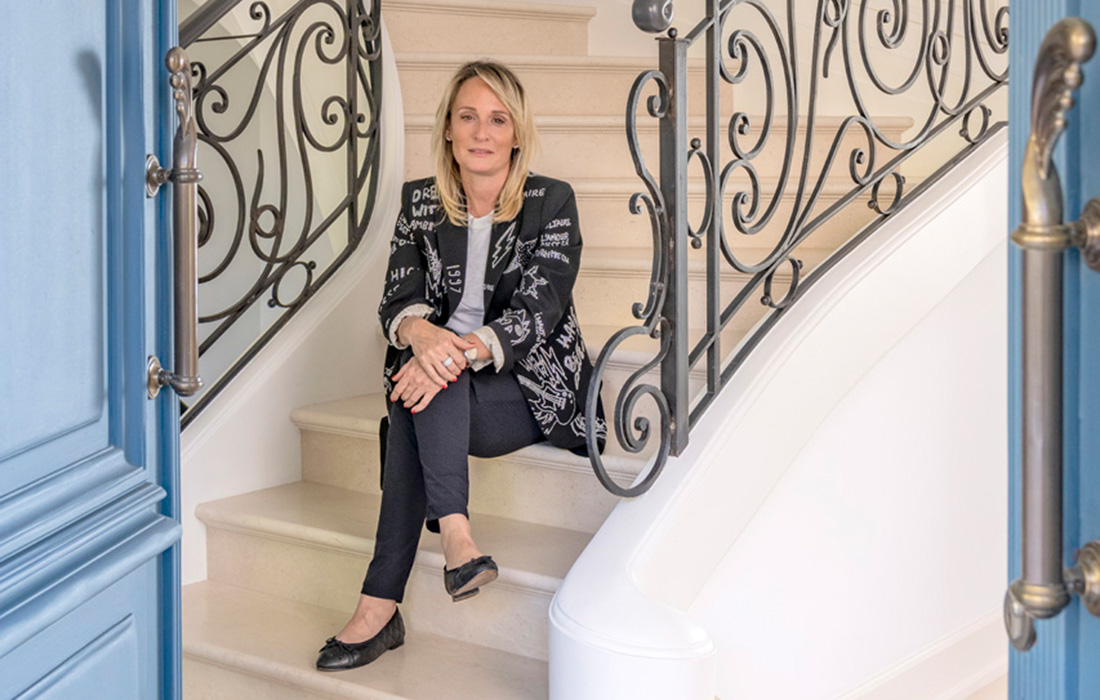 In the world of interior design, Natalie Ludwig stands out as a true innovator. His latest project in the Californian Bisou district of Cannes is a testament to his amazing talent.
Nathalie Ludwig, of French-German origin, combines rigor and elegance in her creations, providing exclusive and custom-designed spaces. With an international clientele, it is distinguished by its ability to combine tradition and modernity. Discover how she redefines luxury and comfort with her innovative and personalized projects in Cannes.
Spaces designed for luxury and comfort
Nathalie Ludwig recently unveiled her project at a prestigious residence in Cannes. The apartment is approximately 300 square meters in size and has five bedrooms, two kitchens, a living room and a dining room, complete with a balcony overlooking the Bay of Cannes. This place is the epitome of freshness and elegance, specially designed for hot days in the south of France. The artistic renovation of this space is impressive. Ludwig improved the air conditioning, electricity, heating and plumbing, without neglecting the bright, custom-designed aesthetic decor. This combination of efficiency and aesthetics is Ludwig's hallmark.
The art of customization
Natalie Ludwig's art of customization is reflected not only in her custom carpentry creations, but also in her careful selection of materials and finishes. Oak bookcases, doors, walk-in closets and kitchens are designed with artistic precision, highlighting their commitment to creating functional and aesthetically pleasing spaces. Each element is designed to harmoniously integrate into the entire space. It reflects sober elegance and luxury without being ostentatious.
In bathrooms, the choice of materials such as ceralite and silestone demonstrates their commitment to durability and ease of maintenance, without sacrificing aesthetics. These materials, known for their resistance and ease of cleaning, are chosen for their ability to combine beauty and function. This attention to detail is also evident in the selection of tapware and accessories that complement the overall aesthetic appeal of the room, ensuring that every aspect of the bathroom is functional and visually impressive.
Finally, Natalie Ludwig's art of customization is also evident in the way she incorporates her clients' needs and desires into her designs. Each project represents a close collaboration with the client, ensuring that the spaces reflect not only the "Ludwig" style, but also the client's personality and lifestyle. This tailored approach ensures that each project is unique, a true reflection of the tastes and aspirations of those who live there.
Furniture and decor: excellence in every detail
The choice of furniture reflects Natalie Ludwig's experience and good taste. From Elitis beds to Corian baths, including THG faucets and Casadisagne lighting, each item has been carefully selected for its quality and aesthetics.
Ludwig's passion for art shines through his selection of calico wallpaper and Eichholtz and JNL furniture. His taste in selecting artistic pieces is undeniable. Each piece of furniture is selected not only for its beauty but also for its ability to complement the story of each space. Likewise, Manutti outdoor furniture is chosen for its durability and aesthetics, ensuring that outdoor spaces are as luxurious as indoor spaces.
Lighting plays a crucial role in his designs. Known for their sophisticated design, Casadisagne lighting fixtures have been carefully selected to enhance spaces and create ambiances that range from soft and welcoming to lively and lively, depending on the needs of the room.
This delicate collection of furniture and decor highlights Ludwig's unique ability to transform spaces into complete sensory experiences, where every detail contributes to a visual and tactile symphony. Her talent for selecting and arranging pieces that not only speak of luxury but also of comfort and practicality, makes her designs not only beautiful, but also deeply livable.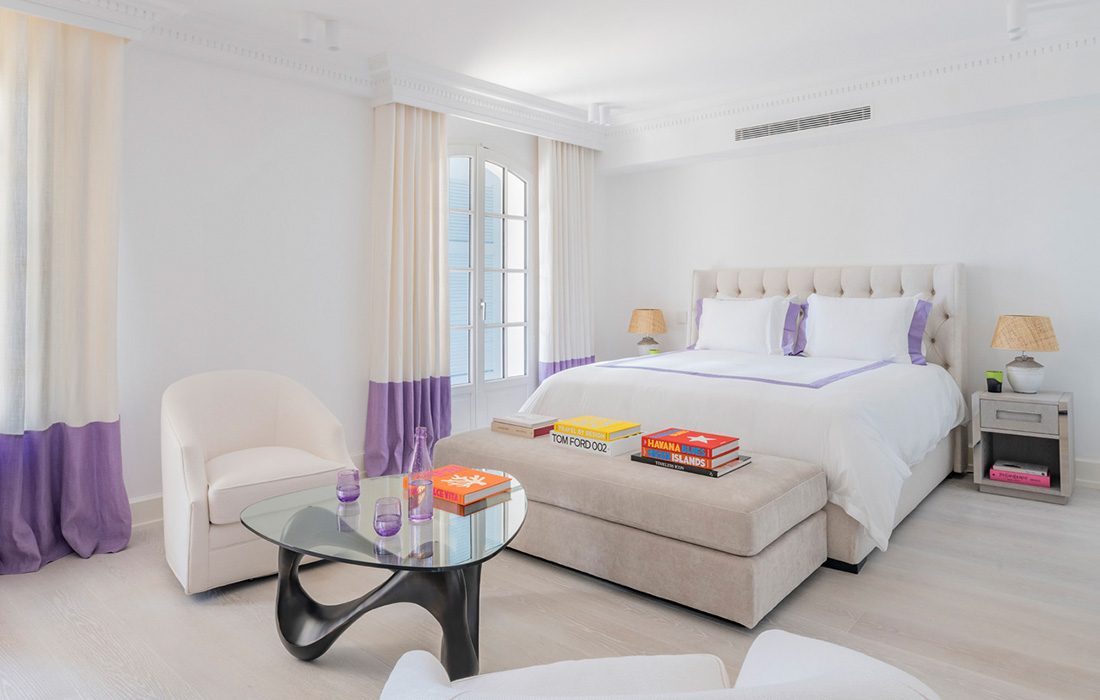 Natalie Ludwig: Interior designer with a global vision
International and multicultural experience:
Ludwig has been living in Mougins for 8 years and skillfully combines German rigor with a French touch. His international experience allows him to communicate easily with his foreign clients, enriching his projects with a global perspective.
Cross-border style:
Its projects extend from the French Riviera to London and Kuwait, demonstrating its ability to meet diverse client requirements. His work is not limited to residences, but extends to yachts, clinics, chalets, and even airplane cabins.
Beyond creativity, an artistic imprint:
Natalie Ludwig doesn't just create spaces; She breathes soul into every project. His Cannes apartment is a dazzling example of his talent, combining function, comfort and a refined aesthetic. It not only meets expectations, it exceeds them. This ability makes her an essential figure in the world of luxury interior design.
Emalinks