Learn about startups Transform Cohort 2: Markison's patent portal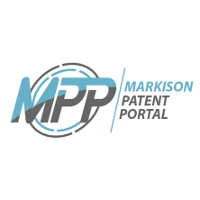 Team members
Tim Markison – CEO, Co-President and Co-Founder
Dave Fallon – COO and Co-Founder
Dave Larsen – SW Chief Engineer
Jesse Woojin – Lead Product Manager
Jim Duggan – Co-President and Co-Founder
What does your company do?
MPP's mission is to revolutionize the patent industry through a suite of patent software-as-a-service (SaaS) products we are currently developing.
Our patent SaaS products overcome the limitations of the current patent process to dramatically increase the value, quality, effectiveness and efficiency of patents for every company affected by patents. Venture capital firms, private equity firms, investment banks, technology companies, law firms, in-house counsel, the US Patent and Trademark Office, and paralegal services will greatly benefit from MPP's revolutionary patent SaaS products.
Regarding the current patent process, MPP noted the following issues:
It works, but it is fragmented, inefficient, and wasteful;
It does not address the question of "How many patents do I need?";
It does not address the question of "How can I protect patents for the full breadth and scope of my technology?";
It includes two different approaches:

Big company – out of patents and living with waste
Small business – Patent some key inventions and save money;

It does not have quality standards for preparing and prosecuting patent applications to ensure the value of issued patents; As such, about 50% of issued patents suffer from significant quality problems that render many of them useless;
It yields to a general lack of understanding of the commercial value of patents and the patenting process.
As a result, most small companies subject to patents protect their technology, meaning that the majority of their new innovations are donated to the general public. Small companies therefore do not own their new innovations, which significantly reduces their total value by tens to hundreds of millions of dollars. Moreover, if the few patents are of poor quality, the company has essentially donated its new innovations to the public.
Preventing the above scenario is one of the primary goals of MPP. To achieve this, we start with our database of Product Technology Units (PTUs) — a quantitative piece of technology that is defined based on its production, unique evaluation propositions, uses, functionality, and technical challenges it addresses — which is core to our MPP patent SaaS products.
MPP's patented SaaS products leverage PTUs to:
Identify the technology that differentiates the market;
Determine the level of innovation, disruption, current and future market impact and value, and the full scope and scope of the technology
Create a patent protection plan to maximize value;
Track plan implementation;
Ensure the quality of preparation and prosecution of patent applications during the implementation of the plan;
Improving the efficiency and quality of patent examination by the US Patent and Trademark Office;
Improving the efficiency and cost-effectiveness of patent licensing and patent litigation; And
Identify patent sales, patent purchases and/or other patent exploitation opportunities.
Our SaaS products are designed to help companies increase their overall value as they move from conception to sustained success in the marketplace.
For a large company, MPP's patent SaaS products improve the efficiency and cost-effectiveness of growing and leveraging a patent portfolio while eliminating waste.
How did you get the idea?
The spark that began the journey toward creating MPP occurred in 1996 when a client asked Tim Markison, "How many patents do I need?" Tim gave him the standard patent attorney answer: "Enough to get a decent defensive position and more than that to get a decent offensive position."
The client replied, "I've heard that answer for decades. I want to know a specific number and why that number." Tim didn't have an answer and it bothered him.
Tim searched for an answer to this seemingly simple question, but there was none. The best answer was the rule of thumb: spend about 10% of your R&D budget on patents.
Tim began to develop his own answer and soon realized that there was nothing simple about the answer. To provide a meaningful answer, the entire patent process must be reinvented and the philosophical approach to patents must be changed. And that's what Tim did.
In 2009, Tim met Jim Duggan, CEO and founding managing partner of OCA Ventures; Chris Gladwin, CEO and Founder, Cleversafe; and additional members of the Cleversafe Board of Directors via mutual communications. Tim showed them his new patent process and philosophy and eventually agreed to invest in Tim's new approach to patenting.
And it worked! Cleversafe was acquired by IBM in 2015 for $1.4 billion. IBM attributed the $1 billion acquisition value to Cleversafe's patent portfolio and, while shepherding the deal, reiterated that Cleversafe's patent portfolio was pivotal to the acquisition.
What are you most excited about as part of the conversion?
We are pleased to be associated with a prestigious university like the University of Chicago. It is a great honor to be selected for transfer and to have access to world-class professionals from the university and from the transfer programme.
What do you hope to get out of the diversion program?
We have already benefited greatly from the conversion. For example, mentor engagement sessions have helped us more fully understand our clients' procurement processes, improve our go-to-market strategy, and rethink our tiered pricing structure for venture capital and private equity firms, technology companies, technology transfer offices, and other clients. Furthermore, our interactions with other conversion teams helped define the overall addressable market and resulted in tremendous professional relationships. At the conclusion of the transformation, MPP expects to be better prepared to bring its beta platform to market, hire and scale the team, and raise its pre-series funding round with greater confidence.