In Romilly, a parking lot designed by Unanime Architectes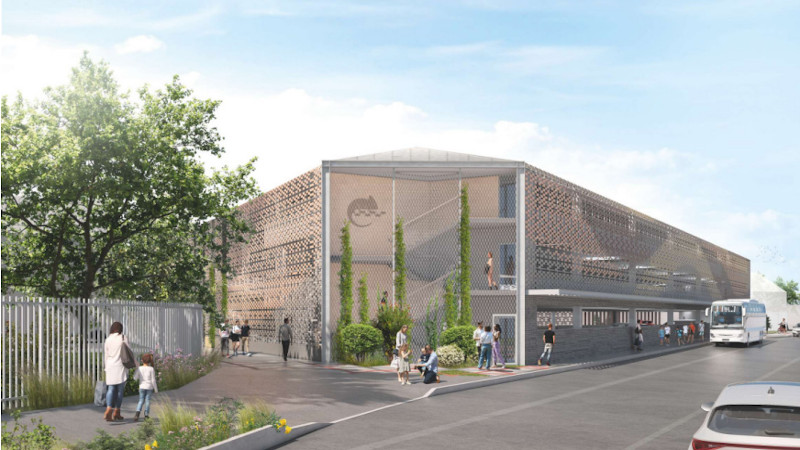 Gagnepark Group and Unanime Architectes will create a new 191-space car park for the city of Rumilly (Haute-Savoie). Budget: N/A Delivery: 2025. Manufacturer press release.
The Romilly Municipal Council voted in September 2023 to award the design and construction contract for the future car park in the heart of the city to the Gagnepark – Unanime Architectes group. This future parking lot is located in the Saltor sector, along Lanxion Street, behind the Demutz School Foundation. With a capacity of 191 spaces, this car park will be completely free, like the entire car park at Romilly. Preparatory works (demolitions, net removal, etc.) will begin in 2024, and the parking lot will be constructed in summer 2024.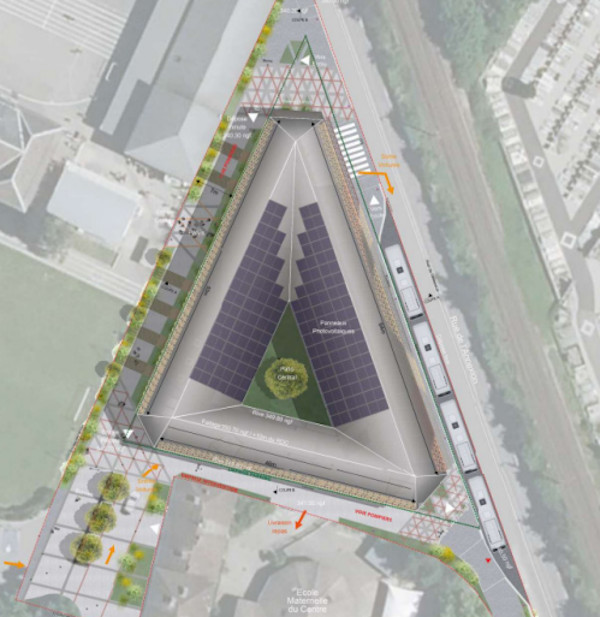 191 new venues for summer 2025
As part of the city center renewal project, marked by initiatives such as the conversion of Montpelas Street into a pedestrian zone, the development of St. Agathe Square and future projects on School Street, the City of Romilly wanted to create a three-level above-ground parking street providing a total of 191 parking spaces.
This car park is strategically located for easy access to local shops, educational institutions and public spaces, and will serve as an essential link in the urban mobility of Romilly, both for current residents and for future residents.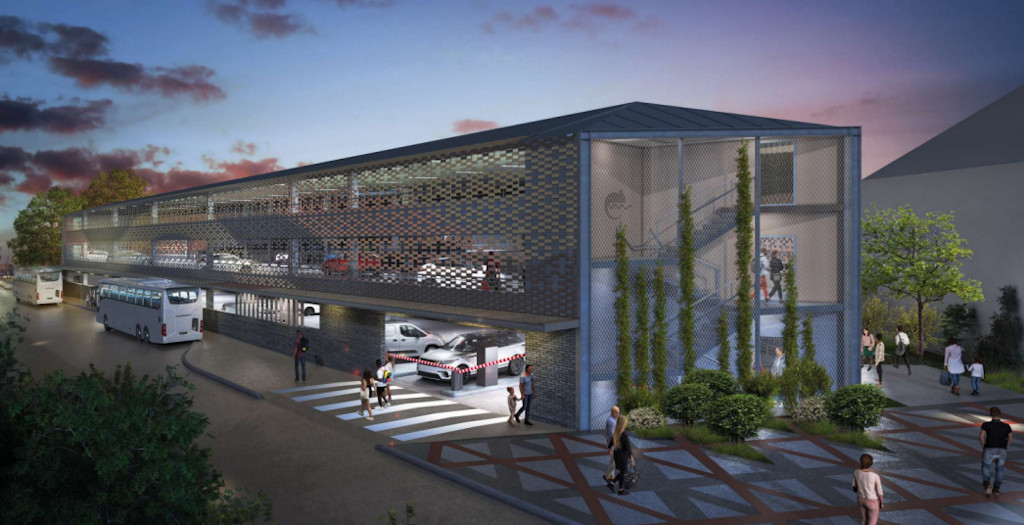 Parking lots are integrated into their environment
The future parking integration of Romilly has been carefully designed to meet the needs of residents while preserving the architectural and environmental identity of the city.
Its contemporary and elegant design is inspired by local architectural elements, creating a visual symbiosis with the surrounding buildings.
The reimagined triangular-shaped architectural design takes advantage of the available space by offering simple, easy-to-understand functionality. At the heart of the parking lot, there is a planted courtyard that provides natural light, illuminating the interior of the building and improving comfort of use.
The exterior facades, built with a flexible metal structure clad in flexible brick, allow light to penetrate while promoting natural ventilation. Photovoltaic panels will be installed on the roof of this structure, with the aim of protecting vehicles and producing renewable energy.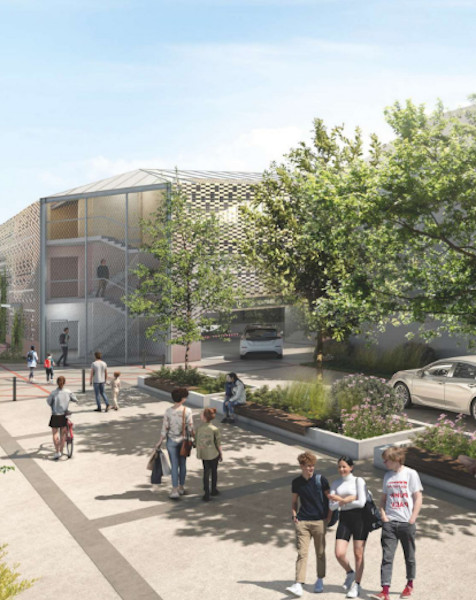 Two representatives who are experts in the field of parking
Gagnepark and Unanime Architectes regularly collaborate on contracts for the design and construction of silo parking lots in the Auvergne-Rhône-Alpes region. In fact, these two companies have previously collaborated on operations for the city of Evian-les-Bains, the Annecy Genevois Cancer Centre, as well as an industrial company in the Lyon region. These two entities, accustomed to working together in a collaborative spirit, each bring their knowledge, experience and vision to the benefit of the project and the client.