In Barcelona, ​​a French-Spanish architectural company is working to transform its spaces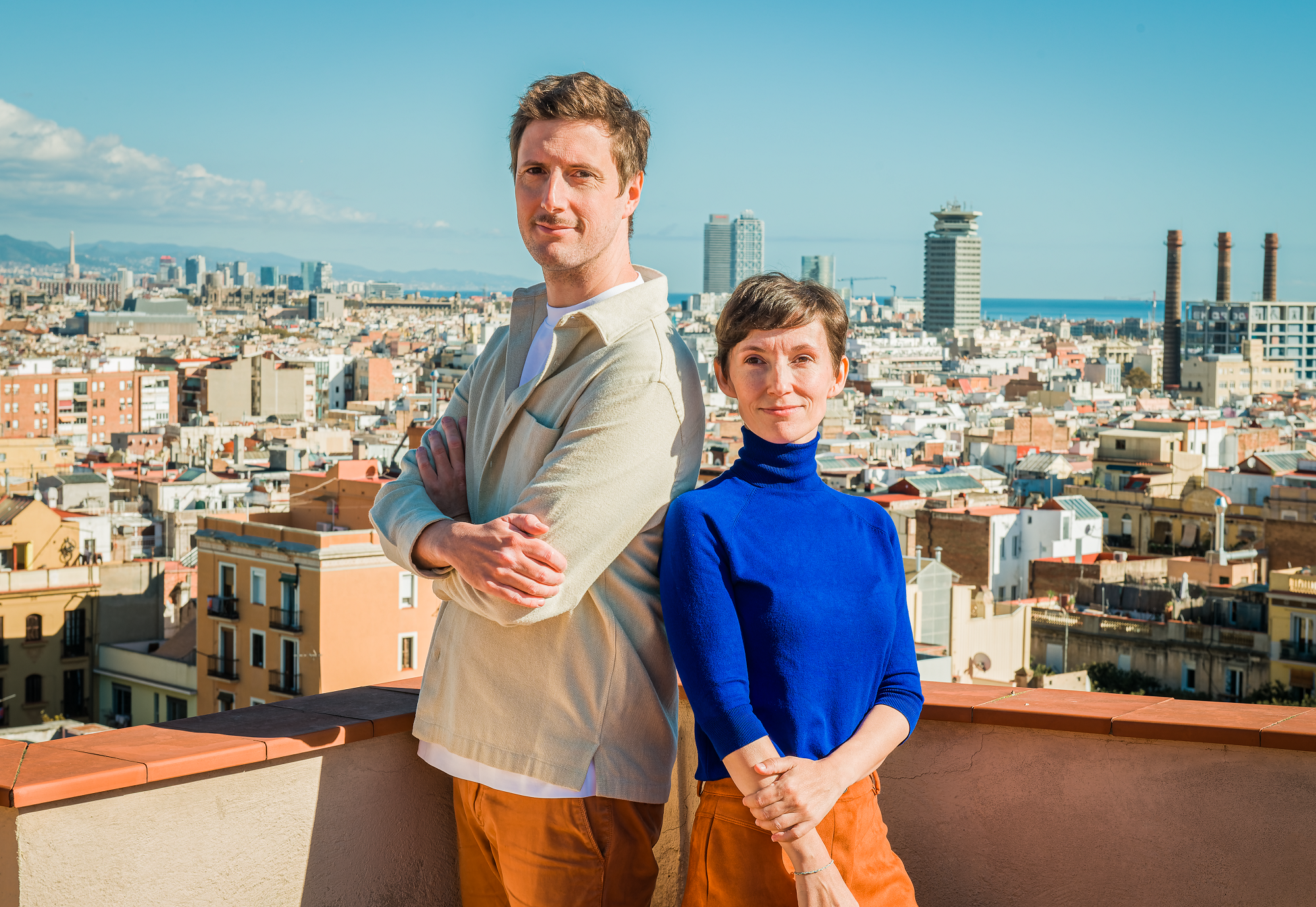 Parasie Suárez architecture is rethinking and transforming Places that have fallen into neglect In bright spaces, warm Functional. It guarantees personal follow-up, with complete transparency, to its French-speaking and local clients. Discovery.
Text: Leslie Singla – Photos: Beringer Senn – Parasi Suarez Architects
Architectural company Parasie Suárez supports individuals and professionals in renovating and transforming their spaces. M The company is an alliance between two architects with the same name, Vincent Barassi and Sara Suarez. They met during the Erasmus program in Galicia, before Vincent dropped off his bags in Barcelona, ​​alongside Sarah, in 2007. both of them Work for prestigious agencies, in different sectors, from public spaces to cultural facilities, hospitals or even interior architecture. Els They decided to establish their own agency in 2015, to pool their experiences and ideas.
"The question of habitat is what got us started. While looking for an apartment to buy, we realized what the technical characteristics were Of uses Subordinate Housing And the aging of buildings in which they are located» Vincent trusts. An observation confirmed by Sarah : "There is a gap between the needs of residents regarding the use of space, and the reality of the housing on offer. Faced with the very high price per square meter, we often have to rethink the entire distribution.
Other aspects caught their attention during the process, such as the administrative aspect and the extent of documentation that must be submitted to the city council to obtain a business permit. Moreover, the architect also plays a leading role in relation to… Issues StructuraltheHe must propose technical solutions and manage them with other owners and the building manager.
Drawing on their experience, Vincent Barassi and Sara Suarez combine their experience and creativity to jointly respond to the concerns and issues surrounding a project in Barcelona.
Harmonious spaces
Therefore, they use their expertise to transform apartments, houses, hotels, shops or offices. Their skills go New construction or rehabilitation of an existing building, down to the smallest details Like a choice Lighting or even furniture.
Among their recent achievements is a high-end duplex unit with mosaic floors, where the interior and exterior connect naturally; An apartment whose spaces are designed in the form of boxes to leave the ceilings free; Annex to the house with an attractive kitchen with blue terrazzo floors; Property of 200 square meters in Plaça Reial, initially in very poor condition, it was necessary to restore all its splendor and give a second wind to the hydraulic soil And Catalan cellars.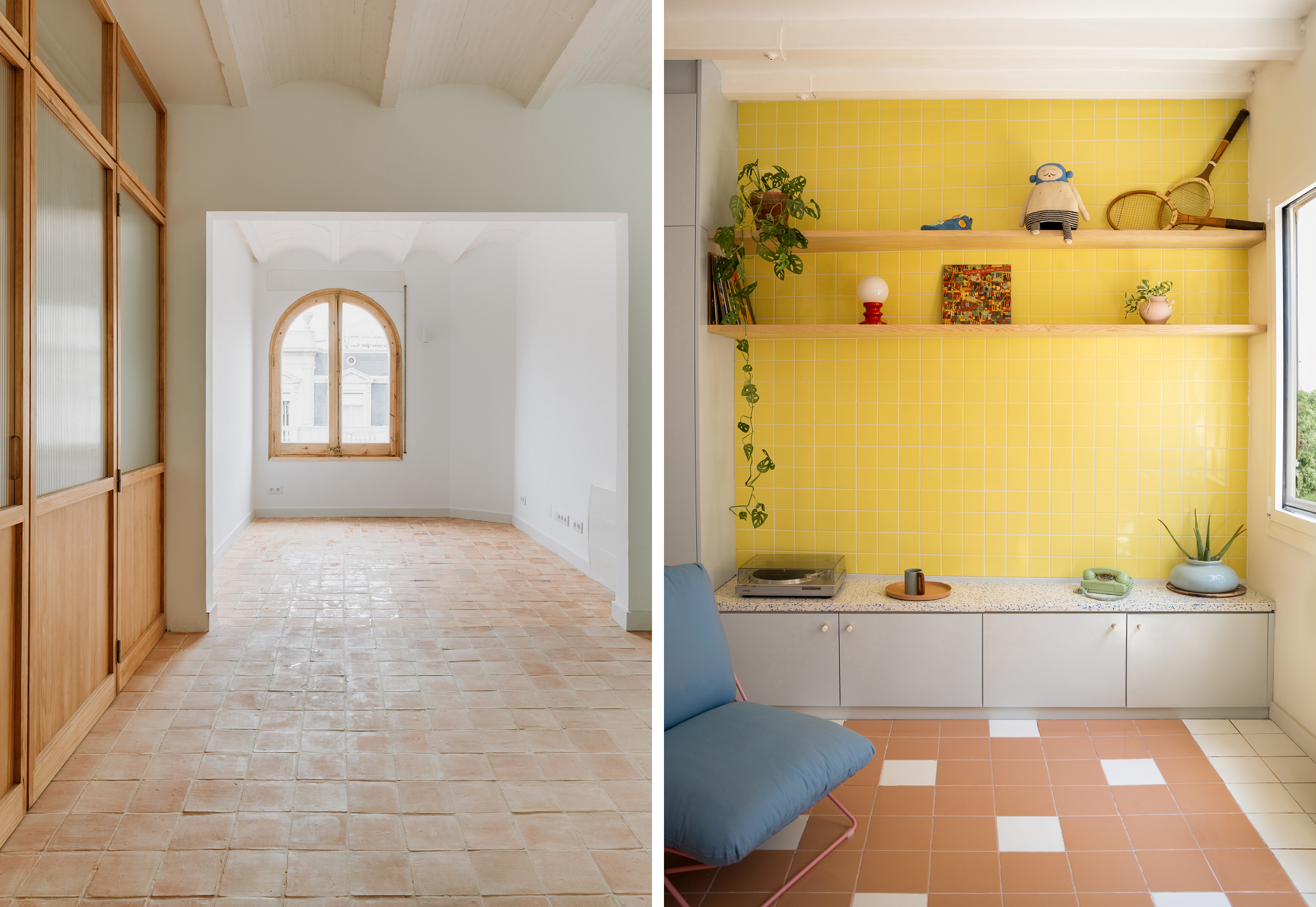 In addition to the residence, the architects also converted offices for a brewery, designed a large tasting and events room, and redesigned an impressive workshop for a lighting brand.
Although each project is different and responds to the client's request and philosophy of life, Vincent Barassi and Sara Suarez always advocate clarity and regularity. In fact, they seek to open up spaces to bring in natural light, as well as their fluidity and flexibility. Spaces connect and adapt with time.
The architects explain that they refuse "The idea of ​​austerity. We love taking risks with materials, colors and textures while adding a touch of color. "We are daring to run away from easy solutions." And so they are created Places Warm arouses the desire to stay and spend time there.
Project support from A to Z
Transparency is Parasi Suarez's motto, from the beginning to the end of the project. Listening carefully to customers is the starting point. Architects often intervene before acquiring the property, during the second visit, where they evaluate the potential and inherent problems of the place. The goal is to inform interested parties of the terms and add clauses to the contract to secure the investment.
The first moments of the project are devoted to in-depth discussions and careful evaluation of the different options for transforming or redistributing the property, before the appropriate solution is selected and developed. Atmosphere, materials and atmosphere are also discussed at this time.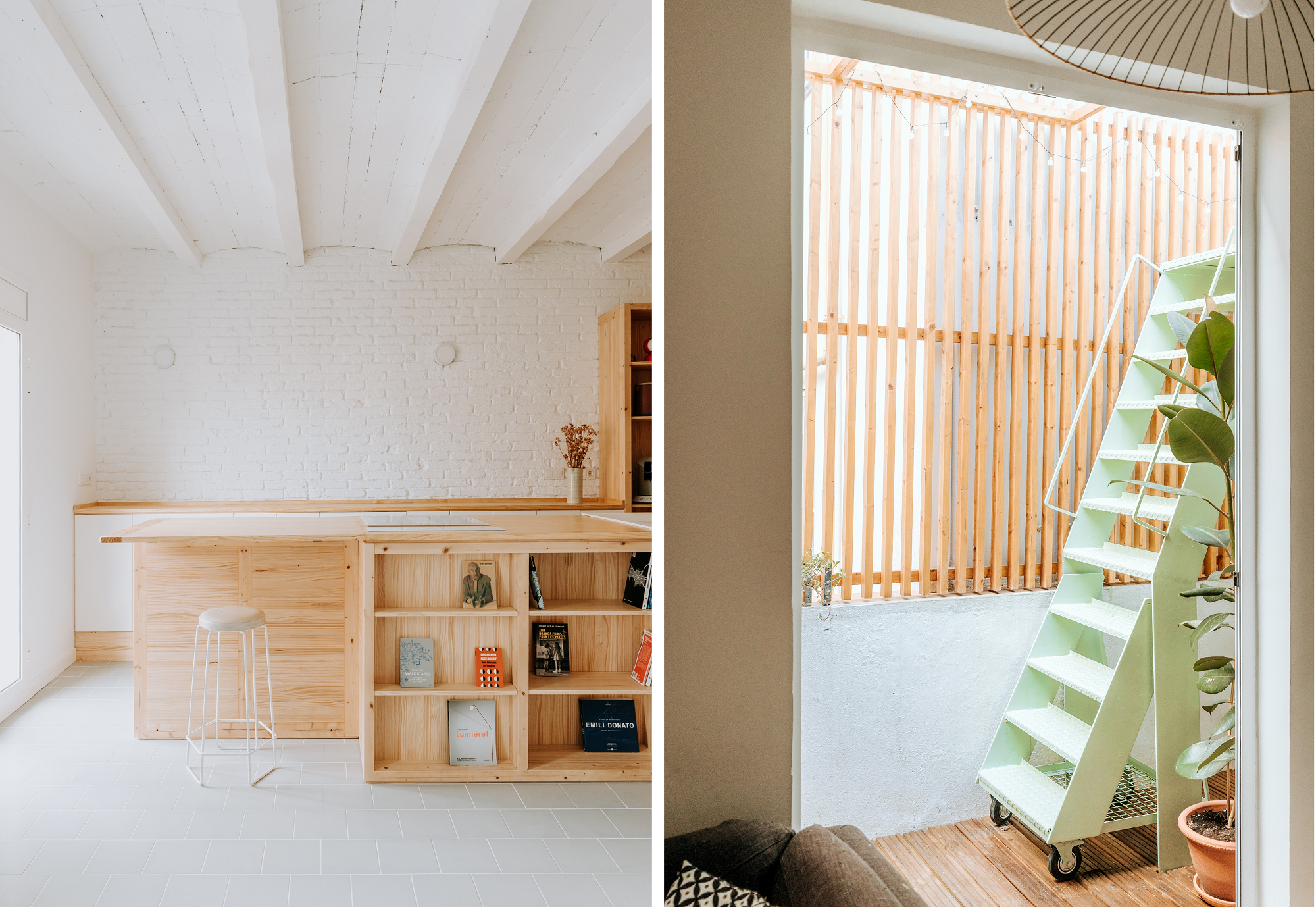 Next, the architects work on an economic estimate for the work, creating a famous work permit file. The next stage involves holding a call for tenders, making comparisons and selecting quotations. In fact, the company is independent. It has no commercial agreements with craftsmen and companies, to maintain its freedom and remain fully at customer service. It has a strong network of collaborators, technicians and specialists in specific disciplines to implement each project.
Professionals ensure smooth progress of work through regular site visits and adherence to deadlines. During this crucial phase, they regularly inform clients of the progress and decisions to be made, even if they do not live in Barcelona. "It is also this close relationship that we maintain with them that contributes to the overall success of our achievements." concludes Vincent Barassi.
Barcelona Architectural Company – practical information
Website : www.parasiesuarez.com
Instagram: @parasiesuarez
communication : (email protected) – +34 613,018,548