How architects are meeting the challenge of building in times of climate crisis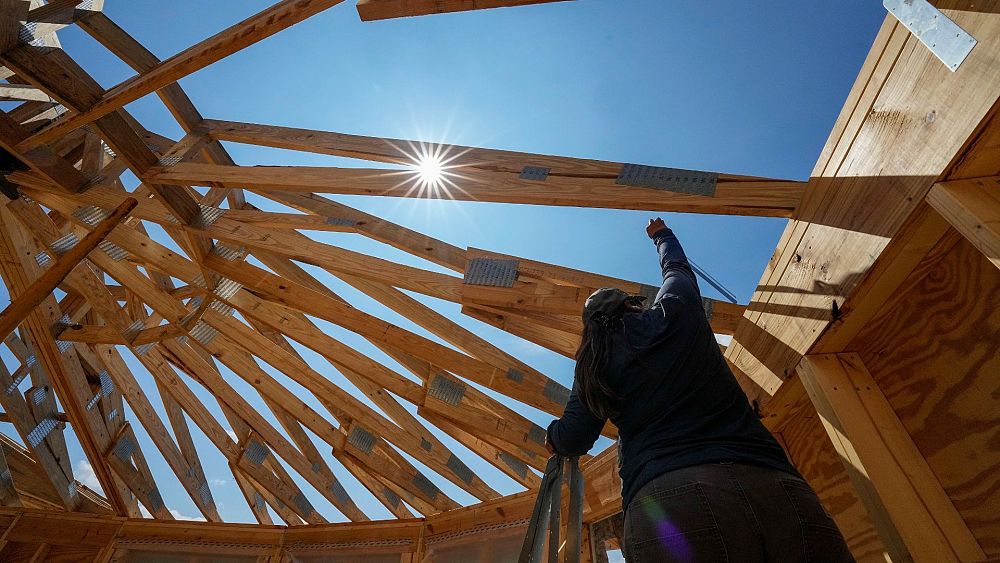 From energy efficiency to carbon footprint to renovations, here are some basic principles of sustainable design.
Although insulation is an essential tool for reducing energy consumption – protecting people from extreme temperatures and fluctuating energy bills – the idea of ​​being the master of your home no longer holds water.
The built environment is responsible for 39% of the world's annual carbon emissions, and most of the energy used in a home or office is for temperature regulation. Turn up the heat orAir conditioned atmosphere They may provide short-term relief, but we cannot separate the built environment from the broader crisis to which these devices contribute, each in their own way.
Climate-resilient architecture also risks being counterproductive when it recklessly protects our world from global warming."It is important to ensure that the focus on flexibility does not lead to over-engineering of buildings, which would lead to an increase in… Carbon emissions and costs" says Brigitte Clements, Chair of the British Architects for Climate Action Network (ACAN).
Here we look at some buildings that use less energy and make the most of sustainable methods and materials.
2226: A building that does not need a heating or cooling system
Located in Lustenau, Austria, this simple office building uses ancestral techniques. It's white to reflect heat, and its deep windows help keep people cool.
But something even more surprising is happening inside: the building's temperature is maintained between 22 and 26 degrees Celsius, without any artificial heating or cooling systems. The architects at Baumschlager Eberle Architekten are behind the so-called 2226 Principle, which uses software to control window openings.
This concept exploits the building's thermal mass, explains director Daniel Bonner. It detects carbon dioxide levels, temperature and humidity, and opens and closes windows accordingly.
"In Europe, we can use the temperature differences between day and night. This is the basic principle."Confirms. since Hot summerAir vents open at night to create a flow of cool air, while retaining residual heat from people and computers during the winter.
There is growing interest in Method 2226, especially in the UK, where the company is currently investigating its first modernization project.
"Where the humidity is very high all year round and the average temperature is above 25°C all year round, there are problems. But throughout Europe, except in the south of Spain, there is no problem at all."Meet Daniel Bonner.
He adds that Lustenau is already facing extreme temperature variations, from -16°C in winter to +30°C in summer, and that the system is still working as well.
The Brick House: The Danish building with minimal insulation
Located in Denmark, this brick house takes an original approach to insulation, using very little. The architects, Leith and Juri, took inspiration from traditional Danish houses to create a sustainable construction with "breathable" walls.
Only clay blocks and bricks are used to hold it together, the gaps allowing air circulation. boroton bricks(Poroton is a brand of building brick, which is a hollow brickeditor's note) are a good temperature regulator thanks to their thermal mass – they provide heat in winter and cool and absorb part of the moisture in the house in summer.
"We don't need to reinvent the wheel to solve today's climate crisis."Partner Ovi Leith explains to Euronews Green. "There are a lot of good materials and solutions in our historic buildings and the key is to use these buildings and materials as much as possible and only build new ones when really necessary.".
Ten years after the brick house was designed as part of the 'Tiny House for CO2' initiative in Nyborg, would they do it differently today?
"Today, we are probably more concerned with the carbon footprint of each material. Facade bricks and tiles are particularly carbon-rich and would benefit from not being new but recycled or made from another material."", explains Ovi Leith.
A recent project uses boroton bricks and a thatched roof. This straw brick pavilion demonstrates that traditional building materials can be combined with biomaterials, resulting in technically and aesthetically pleasing results.
What is Passivehouse?
When it comes to building sustainable and energy-efficient buildings, a concept has emerged in recent years: the "Passivhaus". This is a universal concept of building construction with very low energy consumption. Passivhaus is a German label for the energy performance of buildings. In France, we talk about passive house or passive construction.
According to Mike Eliason, an American architect and researcher who trained in Germany during the emergence of "Passivhaus," this ultra-low power consumption standard creates "Very tightly wrapped." Certified buildings use little energy for heating and cooling and have a heat recovery ventilation system.
There are different ways to build a passive house, and Mike Eliason, founder of Larch Lab, is a big advocate. Boa aiguille. "It's like two flavours, they go well together."He explains. "Performance is better on both, in terms of embodied carbon and energy performance."
Embodied carbon refers to greenhouse gas emissions from the construction of new buildings and infrastructure, rather than operational energy consumption. Compressed wood layers provide a strong alternative to concrete and steel. They have good thermal and fire-resistant properties.
"I'm a bit concerned about carbon sequestration by large amounts of wood."he adds. "A lot of it depends on where the wood comes from and how the items are treated at the end of their life. But I think it's an exceptional building product and pairs well with many other natural building materials: clay, straw, wool, sticks…"
The list of biological possibilities is long and Mike Eliason stresses the importance of focusing on the fabric and the future.
"At Larch Lab, we think about how the places we build today can be resilient to a climate that doesn't yet exist."He specifies. "In 40 or 50 years, it will be warmer and drier. Are we planning our buildings and neighborhoods with these elements in mind?"
Baugruppen: Why mass construction is a response to climate change
In 2021, a heat dome that formed over the northwest Pacific Ocean killed hundreds. Mike Eliason recalls that most of the victims were elderly people living in homes without air conditioning or cooling systems, without the possibility of cross-ventilation and without a community to watch over them.
This disaster has highlighted the need for community housing to address climate change, a point that the authors of the IPCC report also highlighted. Baugruppen (literally "collective building" in German) best expresses this vision by Mike Eliasson – a form of multi-generational urban cohousing.
In the UK, an award-winning project in Goldsmiths Road, Norwich, shows that Passivhaus standards can also be met within a dense social housing development.
The 100 homes, designed by architects Michael Riches and Cathy Hawley in 2019 for Norwich City Council, have been hailed as some of the most energy efficient homes ever built in Britain, thanks to a passive solar design that enables residents to save money.
Embodied carbon: from footprints to handprints
"Architects have a huge responsibility when it comes to finding solutions for more resilient and climate-friendly buildings.""A lot of answers can be found in the existing literature," says Ovi Leith. "We can't build our way out of the climate crisis, but we can go further if we stop building and start reusing.".
The remaining carbon budget for buildings warming below 1.5°C is already very low. According to the Science-Based Targets (SBTi) initiative, embodied carbon emissions in new buildings must fall by about 99% by 2050, compared to current practice today.
As Joe Giddings, co-founder of the Architects Climate Action Network (ACAN), wrote in Architectural Review, that equates to about 10kg of carbon dioxide per square meter of floor area, or the equivalent of 20 liters of concrete or a pint of concrete. . Aluminium.
So making do with what we have is the only rational way forward. "The clear priority is to enhance the existing building stock and ensure it is modernized taking into account carbon emissions throughout its life."confirms Brigitte Clements, President of ACAN.
The group called on the UK government to regulate embodied carbon (a term that refers to greenhouse gas emissions associated with the manufacture, transport, use and disposal of building materials used in the construction sector) which, it says, represents just under 50 million. tons of carbon dioxide equivalent per year, a number larger than the national carbon footprint of 149 countries.
"Britain lags behind its European neighbors such as Sweden, Denmark, France, Finland and the Netherlands in this area."", says Brigitte Clements.
Climate-conscious architects are also studying how buildings can have a net positive impact. new Stady Leaning on "carbon footprint" Buildings, i.e. where they capture and store carbon, and how the concept can be enhanced to avoid greenwashing.
"Today we have a great responsibility"", announces Brigitte Clements. "We are also living through one of the most exciting times in the history of our discipline. It is a time of innovation, collaboration and exploration of new materials, and there is much to celebrate. It is a new dawn.".
(Tags for translation)Architecture