Health systems are seeking to implement palliative care skill-building initiatives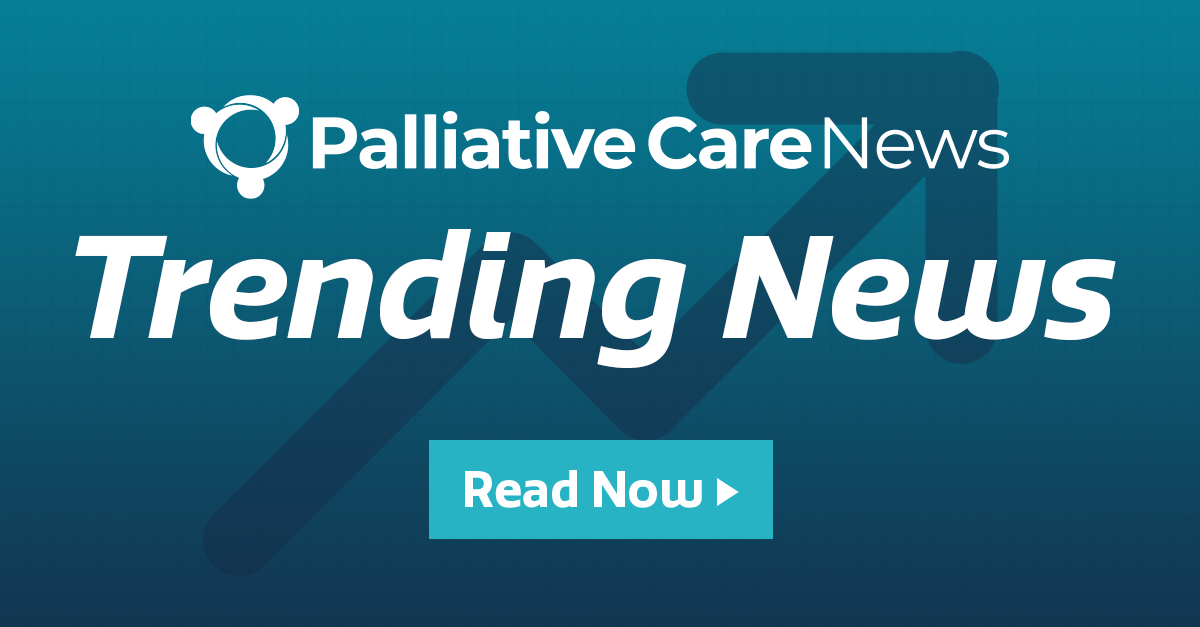 Physicians often lack exposure to palliative care during their medical training – an issue that hinders the growth of this workforce during a period of high demand.
One of the keys to increasing the supply of palliative care physicians depends on data showing how these services improve patient outcomes.
High-quality data can help healthcare leaders across the continuum visualize the ROI of increased palliative care training initiatives/partnerships, according to Brynn Bowman, CEO of the Center for the Advancement of Palliative Care (CAPC).
This type of information could provide a blueprint for how clinical education can be more geared toward patients' needs, as well as around pain and symptom management, Bowman said at a recent conference with the Alliance to Transform Advanced Care (C-TAC). .
"The ideas underpinning all of this are that when patients' needs are truly complex, everyone should have access to a dedicated team of palliative care specialists wherever they receive care," Bowman said at the C-TAC-CAPC Leadership Summit. In Washington, D.C., "We can make the best case for investing in primary palliative care education when you have patient-reported outcomes (and) deep dive into what's going on in patient care."
Strategic palliative education initiatives based on quality outcomes
Critically ill patients across the country need palliative support urgently, according to Yosimi Sobrino Bonilla, a palliative care clinical supervisor and nurse practitioner at Valley Health System in New Jersey. But many of them do not have access to these services due to the lack of trained doctors.
Valley Health System has taken steps toward improving its palliative care delivery model across the continuum of care. The health system has formed a committee to assess unmet needs among critically ill patients and their families. Members included clinical leaders, executives, marketing and outreach teams, volunteers, referral sources, and input from patient advocates and family members.
Sobrino Bonilla said insights from patients, their family members and caregivers were an important part of getting a bigger picture of what quality care for serious illness could look like.
Data on quality outcomes are becoming part of that picture — a picture that comes with the development of palliative training pathways through partnerships between hospitals and health systems as well as hospice and home health, she said.
"We recognized that we would need partnerships and worked with our home care and hospice agencies to identify additional resources needed to grow our interdisciplinary team," Sobrino-Bonilla said at the C-TAC-CAPC conference. "Our committee helped us realize that it was patient insights that really made a difference… We saw an institutional change (and) palliative care became an integral part of the care team. It was a game-changer for us in terms of being able to provide that continuum of care."
Electronic medical record data can help providers identify training gaps among their doctors, especially when it comes to advance care planning and palliative consultations, according to Lisa Simons Fields, director of population health and care management at Trinity Health System. She is also President-elect of the American Case Management Association in Detroit, Michigan.
In 2022, Trinity Health convened a panel of palliative care experts that included pharmacists, social workers, home health, hospice and primary care providers, among others.
Simons-Fields said involving multidisciplinary team members helped the organization gain insight into different touchpoints along a patient's health care experiences and their impact on outcomes. Additionally, examining electronic medical records can help clinical teams identify unmet needs.
"We combined insights from conversations about expectations of what we can provide and what these palliative services mean for providers, as well as an evaluation of community-based palliative care delivery," Simons-Fields said. "What we saw was that we weren't really meeting the needs and we felt like we needed to be supported to get that care early on. We needed to normalize those conversations and create pathways for communication skills as a good way to help us help people feel comfortable with that. We wanted it to not just be "Not only did we want to structure the business, but we also wanted to organize our educational processes across the continuum."
Simons Fields added that electronic medical record data can guide improvements in the quality of palliative treatment and education.
Additionally, she explained, metrics around advance care planning conversations can help providers understand when and where these things are occurring across different health settings, which can indicate where they're not working well.
"Having data on patients' personal experiences in these ACP discussions is important," Simons-Fields said at the conference. "It can be a practical guide for teams when people are diagnosed and overwhelmed to make the journey better for them. It changed that educational piece as we started to see what we could do to change and really start to connect with each other across the continuum of care. It moves this team from professional to "The highest levels."