Great Brew Finds: Find the perfect cup of coffee in Eden Prairie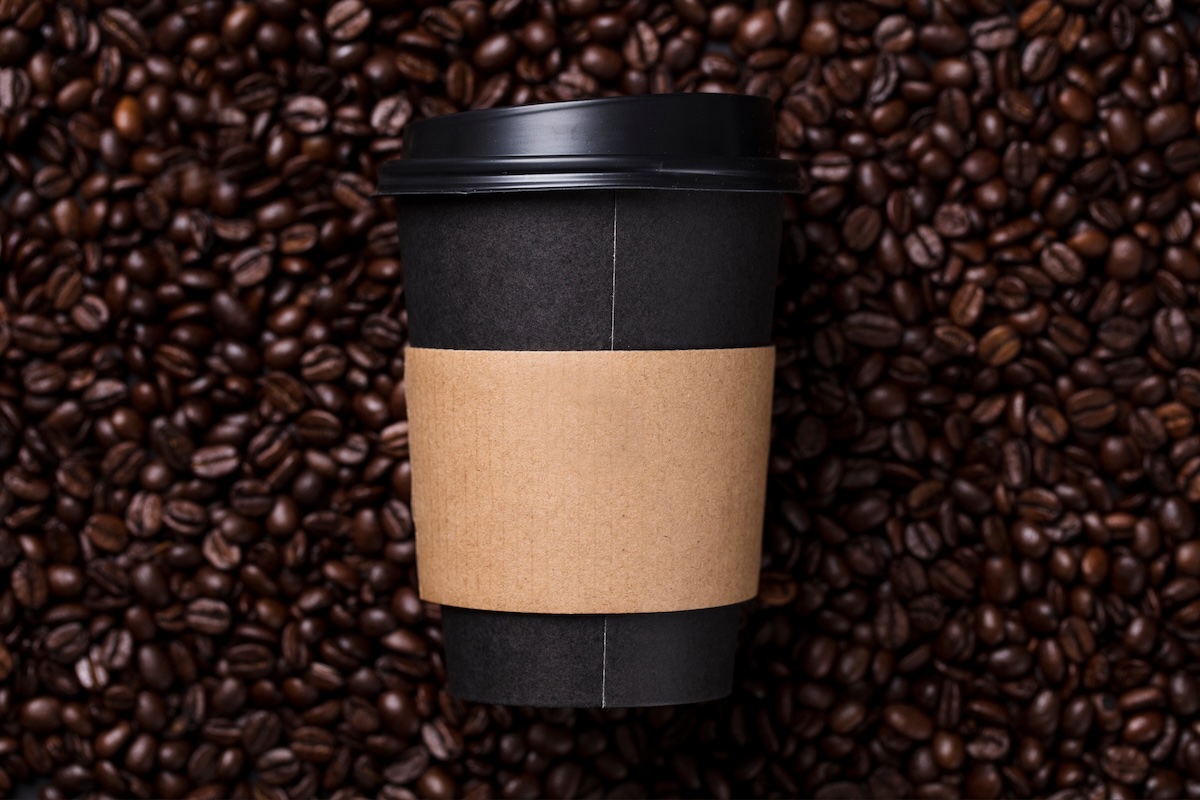 Coffee shops are on almost every corner here in Eden Prairie. We searched for a few local products in the Eden Prairie or metro area that not only fuel our basic caffeine needs, but also invest in the community and their ultimate mission of bringing people together.
From the remote worker looking for a place to connect, to shoppers and friends catching up with each other or students studying, there is something for everyone and every taste in both coffee and ambiance at these stores.
Smith Coffee & Cafe
Practically since it was built in 1877, the historic red brick Smith-Douglas Moore House has been a gathering place of one kind or another, starting with travelers from the nearby railroad.
A coffee destination since 2006, it became Smith's Coffee & Cafe in 2018 and has been an Eden Prairie staple ever since.
The smell of Smith's roasted coffee beans may be the first thing that attracts customers. Hardwood floors, dark trim and attractive wallpaper also welcome them. Multiple rooms make it easy to find a cozy corner or perhaps even hang a table in front of the stained glass windows.
In addition to the homey feel, manager Alex Schuster attributes the café's unwavering popularity to their commitment to providing excellent food, drink and service from scratch in a beautiful space, as well as always welcoming everyone.
They offer their hospitality to Pizza Night every Thursday evening. In addition to the spacious indoor seating area, the expansive patio makes Smith's a popular choice year-round.
Smith's Coffee & Café, 8107 Eden Prairie Road, is open daily from 7:30 a.m. to 4:30 p.m. and Thursdays from 4:30 to 9 p.m.
FRGMT Coffee
Located in the light-filled atrium of the One Southwest Crossing building, FRGMT Café opened in 2022 and quickly gained popularity. As one of four locations in the metro area, the company considers itself an integral part of every community it serves.
In contrast to the low noise of most crowded cafes, the quiet setting evokes the feeling of being in a luxury bookstore that also serves delicious coffee. Light streams through the five-story windows, and the crisp white paint blends with the dark wood columns, modern furnishings, plants, sofas and low chairs to create a sense of calm and tranquility. The combination of caffeine and plush interior makes one feel like they could write the next great American novel at one of those tables, or at least pass that test.
The drinks are beautiful as is the decor. According to barista Emily Ogg, the current popular drinks are Pepita Creme Cold Brew, FRGMT Fog, and all kinds of lattes. The multi-roaster café uses beans from Guatemala, El Salvador and Ethiopia and also offers baked honey and rye products as well as salads, sandwiches and snack jars.
One of Auge's favorite parts about working at FRGMT is the light-filled atmosphere as well as the uplifting and encouraging company culture. "People come here to work, and they can feel comfortable here, almost like a home atmosphere and an extra level of comfort with the extra space," Ogg said.
She enjoys being part of customers' daily lives and embodies the company's goal of fostering community and providing excellent coffee.
FRGMT Cafe, 11095 Viking Drive, is open 7am-6pm Monday-Friday and 7am-2pm Saturday
7 Corners Coffee
Their motto, "Coffee with Kindness," is immediately apparent when one enters 7 Corners Café, located just inside Wooddale Church in Eden Prairie.
A friendly welcome welcomes visitors along with warm, contemporary furnishings, subway tile, a bright yellow wall and a small fireplace.
Coffee Director Nate Kinofsky oversees the Eden Prairie location and the original in the Seven Corners neighborhood of downtown Minneapolis.
This location within the church naturally attracts the church's pastors, lay leaders and members, but is also frequented by more and more community members with plenty of space for co-working or study, fulfilling the desire for 7 Corners to also be a way to reach out to the community.
"We want to be a place where people can come and have conversations about faith or not, and if someone wants to come and enjoy a cup of coffee, we're perfectly happy with that, too," Kinofsky said. "We can always find common ground in our enjoyment of coffee."
According to Kenoski, the store's good mission is truly reflected in its employees.
"They work hard to source high-quality products and provide a life-giving experience with the barista," he said. "We have an opportunity to build a relationship. When someone comes in and you remember their name, I think that goes a long way in lifting their spirits. It's a very simple task in that regard, but it adds a lot of value to people's lives."
While the staff at 7 Corners Coffee is serious about communication and kindness, they are equally serious about serving exceptional coffee, focusing on sustainability from farm to cup, and maintaining high quality.
Their website states, "All of our coffees can be traced back to the farmer who grew them, so you can see what journey it took to get to you." Their current menu includes a variety of seasonal lattes and local baked goods.
7 Corners Coffee, 6630 Shady Oak Road, is open 7am-5pm Monday-Friday and 7am-3pm Saturday and Sunday.
Viola Cafe
Shoppers at the Eden Prairie Center mall may only stop by Viola Cafe for the first time looking for a quick pick-me-up.
But owner Deepak Chinta believes his coffee will soon become a destination itself. Chinta, who has lived in Eden Prairie for nearly eight years, runs the kiosk in the basement of the mall with the help of his close friend and partner Murthy Ivaturi.
After much research, Chinta chose to serve Lavazza, a premium Italian coffee brand, and is the only café in the region to serve Lavazza retail services. The name of the store has two-fold importance.
He said: "Viola is an Italian word that means violet, and when I serve Italian coffee, I look for an Italian name." He continued: "Also, the color purple is the same color purple used by the Vikings. Being a Minnesota native, this is my home team, and I'm a fan. Chinta chose Viking colors for the store's decor, menu and employee uniforms. A framed poster of a Viking helmet hangs prominently on the wall.
A native of South India, Chinta lived in Seattle before moving to Eden Prairie. While coffee and tea are an integral part of Indian culture, Chinta also expressed great appreciation for coffee culture when he lived in Seattle.
Together, these two things gave him the background that he felt could help him succeed in his own venture. "Coffee is essential to start the day," Shinta said. "When I prepare and serve coffee, I get the chance to have conversations. So it's a combination of my interest in people and my passion for coffee."
Shinta also invested heavily in the store's coffee machine, which he describes as "the heart of my entire business." It has consistent quality and taste and can prepare drinks in less than 75% of the usual time. The order can be ready by the time someone comes to pick it up, which is a useful feature for rush shoppers who don't want to wait in a long line.
As Shinta's first venture, Viola Café had its own learning curve. However, being an independent café owner has given Shinta the freedom to experiment and innovate. Shinta hopes that people who want to support small local businesses will try his coffee.
"Don't worry, we won't disappoint you," he said.
Viola Cafe, 8251 Flying Cloud Drive, is open 9am-8pm Monday-Friday, 10am-8pm Saturday, and 11am-6pm Sunday.

be informed

Sign up for EPLN's free email newsletter

Participate
comments
We offer several ways for our readers to provide feedback. We welcome your comments on our posts on social media sites (Facebook, X, Instagram, Threads, and LinkedIn). We also encourage letters to the editor; Application instructions can be found on the Contact Us page. If you believe there is an error in this story or would like to contact the author, please contact us.