From the developer and architect: One for all?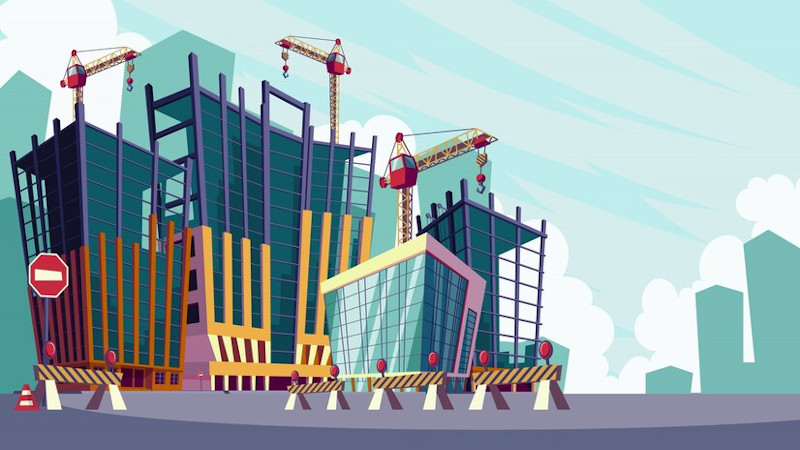 Should we talk about decline, collapse, or just an evolution of the role of the architect in making the city? How do I become a Major? Urban operators "? The first part is in three tables.
Times are uncertain. Here the skilled builder spends good days, there he finds himself in a storm, and elsewhere he treads in the desert. Looking at the aircraft, its role, status and privileges have faded half a century ago. Through the slowdown in public procurement and the rise of private promoters, its declining position has evolved from that of connector to that of service provider within multidisciplinary teams formed by the system's donors. The wheel turns, the actors develop, and the situations mix. Among the wide range of situations that are too numerous to list, a few stand out.
First painting – On the stage are three knights: local authorities, promoters-turned-planners and town planners/architects. Added to this, as with Alexandre Dumas, is the emergence of a fourth hero in d'Artagnan, or rather as the ugly duckling, who is more or less valued according to his investment potential, who is listened to or despised, but who is ultimately necessary: ​​the resident and their expectations.
Among the top three actors, turbulent relationships go from worst to best. Since the early 2000s, the city's factory has faced increasing challenges. Pervasive but real and growing pressures, under which the environmental crisis over two decades has become the catalyst, model and spearhead, whether justified or not, of a profound disruption of concerns associated with urban components and architecture.
The multiplication of elements – respect for the planet and the environment, scarcity of resources, energy production, performance of buildings, recycling, circular economy, evolution of lifestyles – is gradually pushing towards a global approach in which promoters see a strong development potential for their activities. The goal: to become irreplaceable players with local authorities, in development, in particular new neighborhoods – soon called eco-neighbourhoods – by controlling, through the parent company and subsidiaries, all standards of their implementation, service, reprocessing, construction, Manufacturing and management. , from large to small size.
Since 2010, the Majors have equipped themselves with armed weapons that, from land to taking into account the new uses of their occupants through programs and implementation, offer their services and impose themselves in " Urban operators », a resonant term that is assumed to be effective.
At the expense or interest of local authorities? It depends. For those who are humble or no longer willing or unprepared to support and manage the complex processes associated with development, it is a gift from God. Which can be harsh and dry. By entrusting the fate of its urban development to " Professionals » In the real estate sector, they relieve themselves of a burden that becomes heavier and more difficult every year, but they surrender themselves to the private sector, abandoning their sovereign powers and restricting their freedom of maneuver.
Without listing the possibilities of making their voice heard, they still need to have a voice. This does not necessarily depend on its size, but rather on the commitment of the politician. In the face of the Major's power, cities and communities are better armed, but this is not a rule. What is most effective for them is to control their land – which is the essence of the matter over and over again – and know what they want to do with it.
Any major urban development, outside the scope of urban planning, must be the subject of in-depth thought, by elected officials, landowners and their services with the assistance of architectural town planners duly selected by competition, to work with them on defining programmes, objectives, requirements, specifications, payment papers, etc. In addition (and in the case of proliferation, the promoter charter).
This file is linked, the choice of administrator, and not the other way around, must follow the partner even if the project owner, city planner and/or coordinating architect is supported by elected officials to implement what they have determined and expect. This leads to a radical selection of people of art who are able to understand its rules, develop its spirit and apply it. But also, again, there is the culture, clairvoyance and violence of the council members, which is often absent. ideal? Timely collaboration of these three actors. Everyone, having planned to impose their views, ends up recognizing and affirming them. It alone allows mutual enrichment and obtaining the best results. Uncommon condition.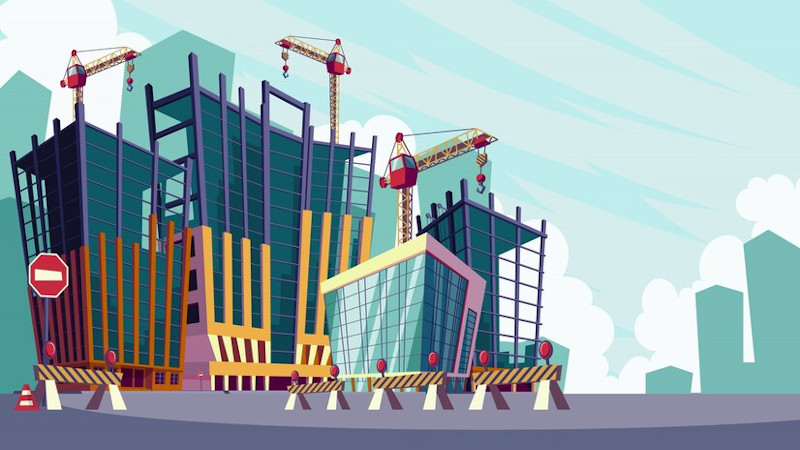 The second panel – The same actors, but in a different arrangement. Big companies on the front line, supported by their investors who are as discreet as they are necessary, initiate development processes and respond to them with the multidisciplinary teams they form, in which the architects are service providers, selected after dialogues. To work within workshops, a practice that has been widely developed over the past twenty years.
The reputation of project managers depends on the size of their agency, on the reputation of the process on the one hand, and on their ability to be heard on the other. Few French agencies reach the critical mass, reputation or authority that allows them to assert their choices and convince of their importance in the face of authority, the developers' knowledge, their tactics, and their optimality-based economic and financial logic. Profitability. Architects are in a delicate position once their base does not allow them to speak on equal terms with companies and the project owner who can also get rid of them if he deems it necessary. So what future does the architect have today and tomorrow? Both dark and sparkle.
Table III – As a cartoon, the Giants, through their desire to run their working tools at full speed, to master and control all the elements involved in making a city, have opened Pandora's Box. By doubling down on their service offerings, they were able to control complexity even though they advertised themselves as the only ones who could manage it and provide a comprehensive solution.
What may for some time have seemed, or still may seem, like the effects of advertising, an effective mastery of elements of language or dialectic or obligations that are often poorly or not fulfilled, ends up creating expectations that "must now be respected."
Professional promoters of a profitable economy by inventing " Urban operators ", all the way without necessarily being prepared for it – there is no school in these matters – without thinking deeply about the invention of the city, we had to give substance to this comprehensive, and make this new function something other than an empty shell both assembling and feeding the machine. Whatever The way it is done, the process, as we declared above, is supported and based on facts but also on slogans, and depends, in one way or another, on the planet going through an environmental crisis.
In the name of efficiency, flexibility, sobriety, economy, performance and resilience, we had to take actions to sell, attract, seduce and retain future investors, buyers and residents as well.
Whether he is an exploiter or not, he expects or dreams of a different, better city, full of services and benefits, reconciled with nature first and foremost, from which the farther away it is, the more he demands. The fold is taken. Zack and the new neighborhoods without" nature » Orphans. The role of the city's pleasure vase has gone to the role of its backbone. That we will have to care, maintain, manage and finance in the long term. Reversal of views and values. If nature becomes the backbone of the urban fabric, then the buildings that depend on it must be designed in harmony with it. fact ? More like wishful thinking.
Jean-François Boss
*Read Part Two: From the developer and the architect: All for one?