Five tips for building a disaster relief policy for your sales incentive compensation plan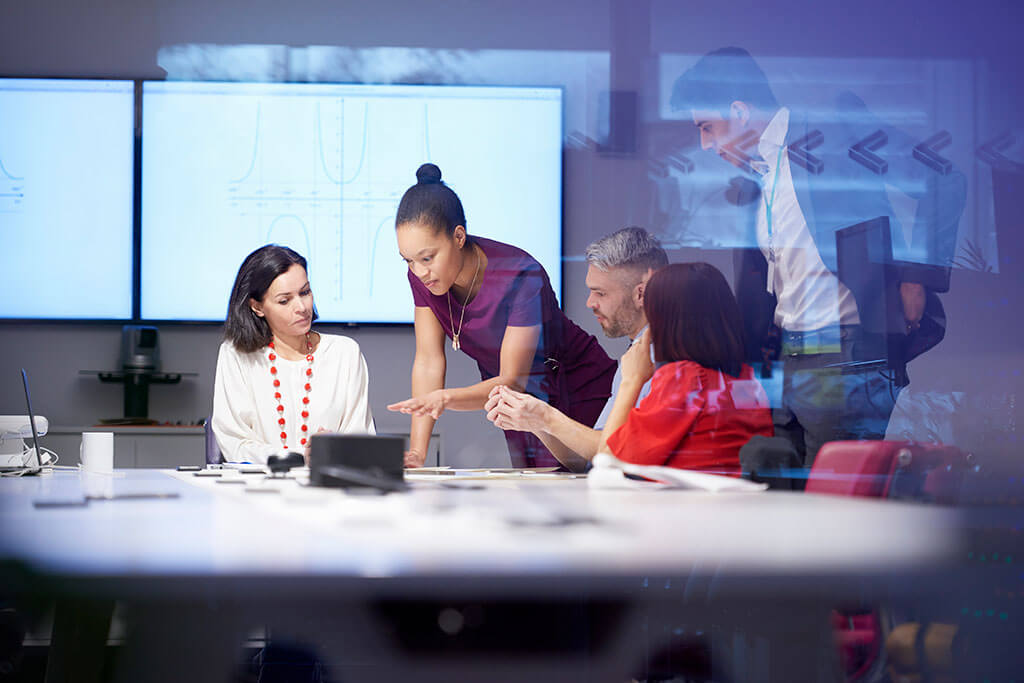 Last summer, many parts of the world experienced natural and man-made disasters. The loss of life and damage to property resulting from these events received widespread media coverage. As a result of this interest, a number of clients have asked us for guidance on designing policies and business rules to address the potential impacts that disasters could have on field sales incentive compensation (IC). IQVIA offers five tips to help you build an IC disaster policy for your organization. We highly recommend designing the policy before disaster strikes.
Define eligibility criteria and create a process to determine impact


When creating eligibility criteria for salespeople to receive disaster relief, consider factors such as the location of the salesperson, whether they were directly affected by the disaster, and the extent of the impact on their ability to perform their sales responsibilities.

It is useful to refer to objective sources such as: sales data trends before, during and after the event; Government-issued disaster declarations (in the United States these declarations are often geographically identified by zip code or county); Call data showing the impact on customer access; etc.

Naturally, first thoughts go to delegates in the actual disaster area, but potential supply chain impacts may also arise. If a manufacturing or distribution site is affected, many areas outside the disaster area may also be affected. This situation may take time to become clear.

Identify and evaluate relief options


Depending on the design of your IC plan, relief may take the form(s) of direct financial assistance, temporary changes in sales quotas, or other forms of support based on the specific needs of the affected salespeople. We recommend some flexibility in how you provide disaster relief so your policy can accommodate different circumstances. For example, the duration of relief may not be the same for all affected actors – some areas may recover from a natural disaster, such as a storm or wildfire, more quickly than others.

Implement consistent and fair decisions


Given the potentially traumatic nature of the disaster, it is crucial that relief payments are consistent and fair, with no perception of favoritism or bias. However, this may be complicated by the desire to act quickly to help affected representatives as quickly as possible. For most companies, a critical step to ensuring fairness is for their steering committee to review and approve the underlying policies and relief payments themselves. However, current decisions on relief could affect the future. Think of answers to situations like:

If a region's sales experience a trend interruption due to a disaster, how will fair targets be set for future payment periods?
What impact does disaster relief have on annual awards programs (e.g., President's Club), contests, performance evaluations, or competitive sales metrics such as rankings?

Building lines of communication


Make sure you communicate your company policy to your sales representatives so they are aware of the support available in the event of a disaster. Create a mechanism for sales representatives to report their condition and request relief. Identify a dedicated point of contact who can coordinate the response.

Consider the legal and tax implications


Consult with your legal team to ensure that relief payments comply with relevant laws and regulations, and be aware of the tax liabilities and other financial considerations for your salespeople. For example, payments may affect their eligibility for government assistance programs.
Finally, it is important to periodically review and update your disaster relief policy to reflect changes in incentive compensation plan design and the evolving needs of your sales team.
Each organization has unique requirements and considerations related to its field sales incentive compensation program. These tips should be adapted to suit your specific needs. Can your organization benefit from an independent perspective on how your IC program handles disaster events?
Interested in learning more about how your company's approach matches that of your peers? Please contact us to discuss how IQVIA can help your organization with its IC program, or if you have any questions about the topics covered in this blog.
(Tags for translation)Blog