Fifty Shades of Gray: The Home of Architect Louisa Gray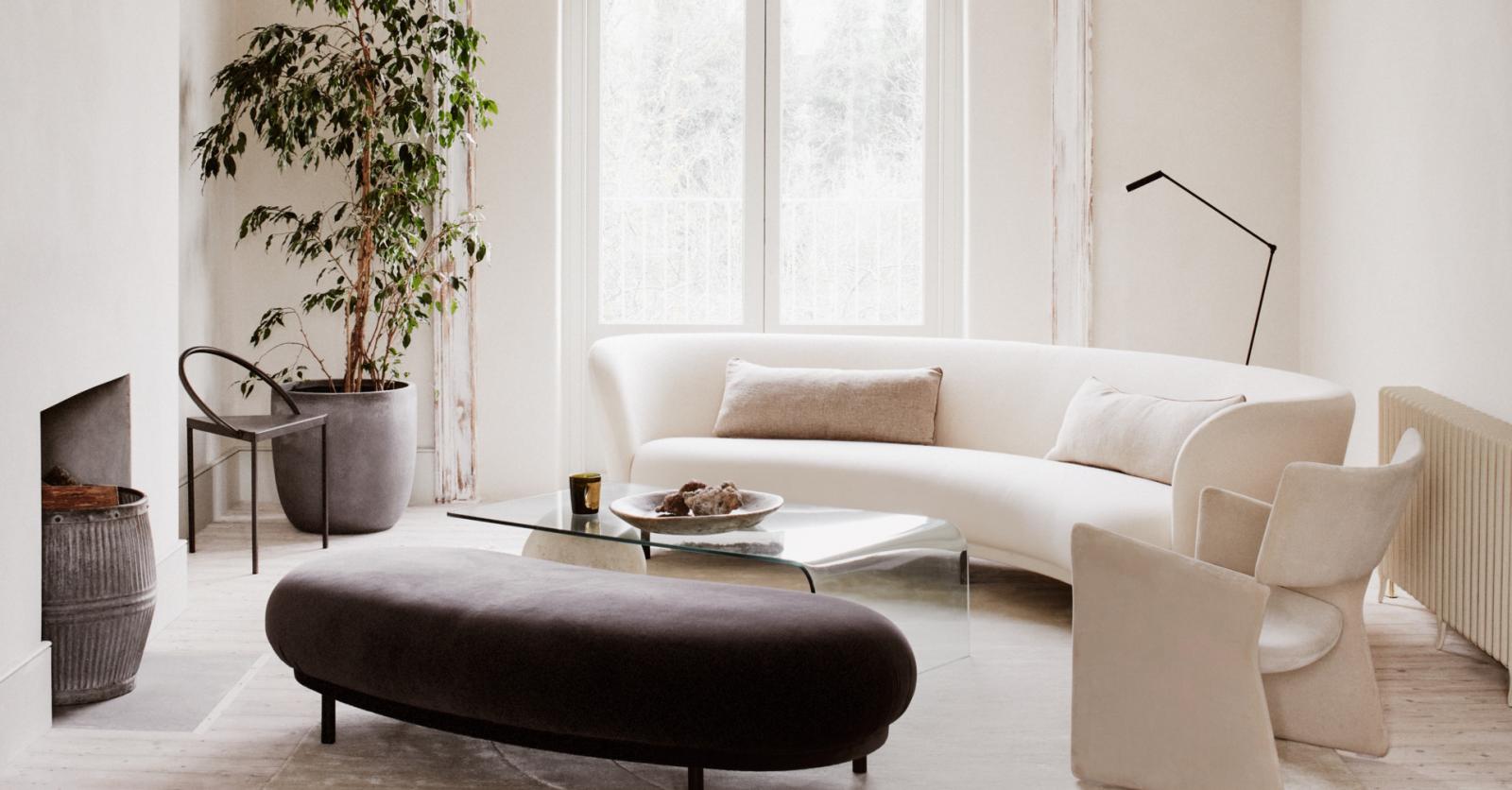 Luxury style
In the privacy of interior designer Louisa Gray
With a name like Louisa Gray, it's hard to paint your house pink. But this careful choice of colors hides much more. "This is a home that reduces stress, both personal stress and environmental stress."
Text / Anna Bissazza and Anna Bogaerts
Photos/Michael Sinclair/Living Inside
Design / Louisa Gray
In 2018, long before the pandemic took hold and a new formula for work-life balance was needed, Louisa Gray, founder and director of London interior design studio House of Gray, and her team developed the concept of home as a "personal sanctuary." An idea born from the observation that people often fantasize about vacations, always seeking to get away from their daily lives a little. In short, the formal symptoms of a culture of burnout.
At the time, Louisa Gray was looking for a new home and found the perfect place in north London, in an area she and her young family knew well: a four-bedroom, two-storey Victorian mansion owned by a tailor. After being home to the same family for half a century and waiting for its new occupants for more than two years following the death of its owner, the property was in desperate need of love and attention.
"I feel really proud to have created a daily life that I don't want to escape from."
Above all, Louisa wanted to focus on perpetuating the previous owner's sense of beauty, precision, design and creativity in the spaces. She and her team began planning the restoration of the historic details while implementing the company's updated vision: creating a "nest." The main challenge was to renovate the old space using sustainable building materials and techniques. "The symbiotic relationship between human health and planetary health is integral to the House of Grey's approach," says Louisa.
Selection of materials
It all started with a careful research into the available materials and how best to use them, without generating too much waste. This is only possible by working closely with suppliers. Material selection should reflect the benefits to the occupant and the planet. Clay, for example, is a circular and useful material. This is because it regulates humidity by preventing the spread of black mold and other factors that contribute to sick building syndrome. It is also a natural and non-toxic raw material, coming directly from the earth. So Luisa and her team decided to cover the walls of the kitchen and ground floor with clay. British clay, of course, is supplied by local company Clayworks.
"We want to create a world where aesthetics, ethics and experience go hand in hand."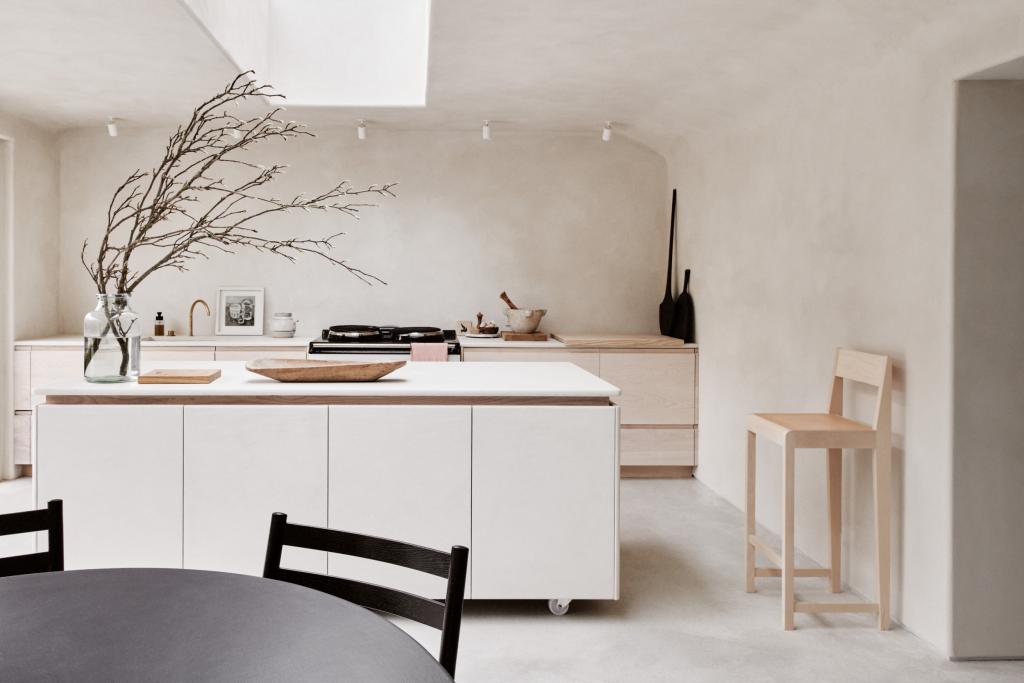 "Holistic living is not only about looking at the look and feel of objects and materials, but also at their ability to maintain the functionality of a home or office. It is not easy. Sometimes the essential aspects of a functional space are not visible," Luisa explains.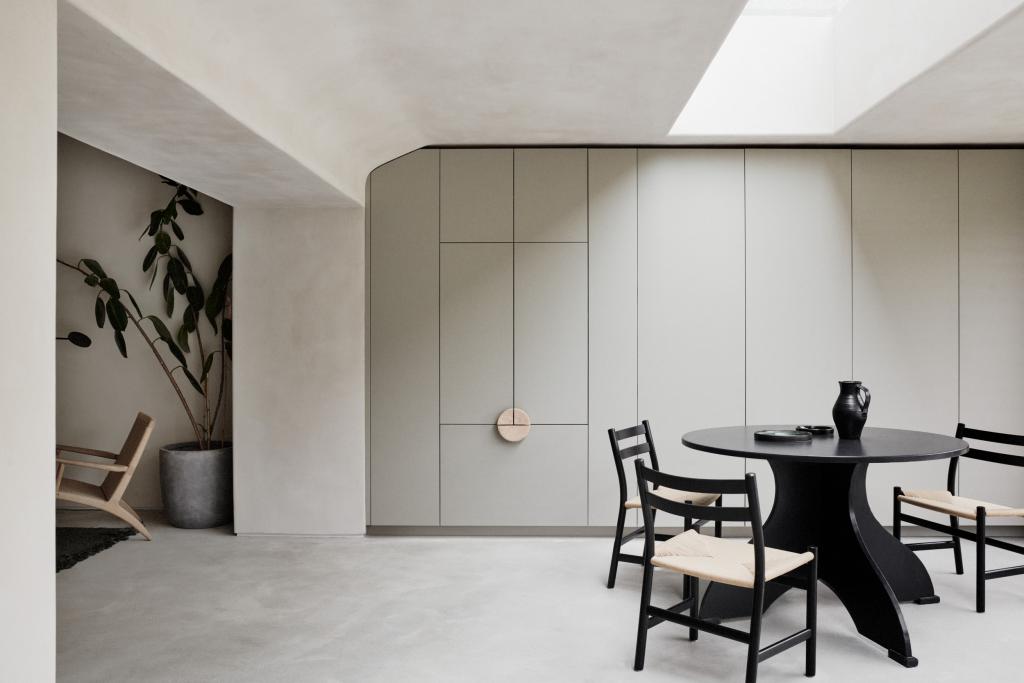 The roof is covered with natural slate. This was the most practical and sustainable option in terms of environmental impact. While the alternative, asphalt shingles, represents approximately 5% of the total waste, slate is beautiful and 100% natural, with circular properties. Each tile is unique and has a specific shade and pattern. It is also a practical material due to its waterproof and flame retardant properties. If installed properly, the board can have a long life with minimal maintenance. This is ultimately what everyone is looking for, right?
Sheep wool insulation
Another visually imperceptible advantage is wool insulation. Wool is hidden throughout the house, from the ceiling to the walls and under the floors, to provide thermal and acoustic insulation. Louisa Gray chose Thermafleece, the UK's only supplier of sheep's wool insulation, to supply the home with locally sourced insulation using a blend of recycled fibers and sheep's wool.
The beautiful wood floors are a mix of retained elements from the original house and recycled elements from a neighboring house. It is treated with VOC-free Woca Lemon, which keeps the wood healthy and fresh. For the kitchen, Louisa used wood from trees felled for a project carried out a few kilometers away. The cabinets are made from birch plywood, with British ash facings for a more natural finish and reduced carbon footprint.
"Getting rid of stress may seem unattainable, but reducing it is achievable."
"We wanted to create a kitchen that is as healthy and sustainable as possible," says Luisa, who points to Fisher & Paykel Home Appliances and FincH Kitchens as two companies that share ethical values ​​without compromising aesthetics. We share this vision." "Thoughtful planning, attention to detail and like-minded approach have allowed us to achieve our shared vision. »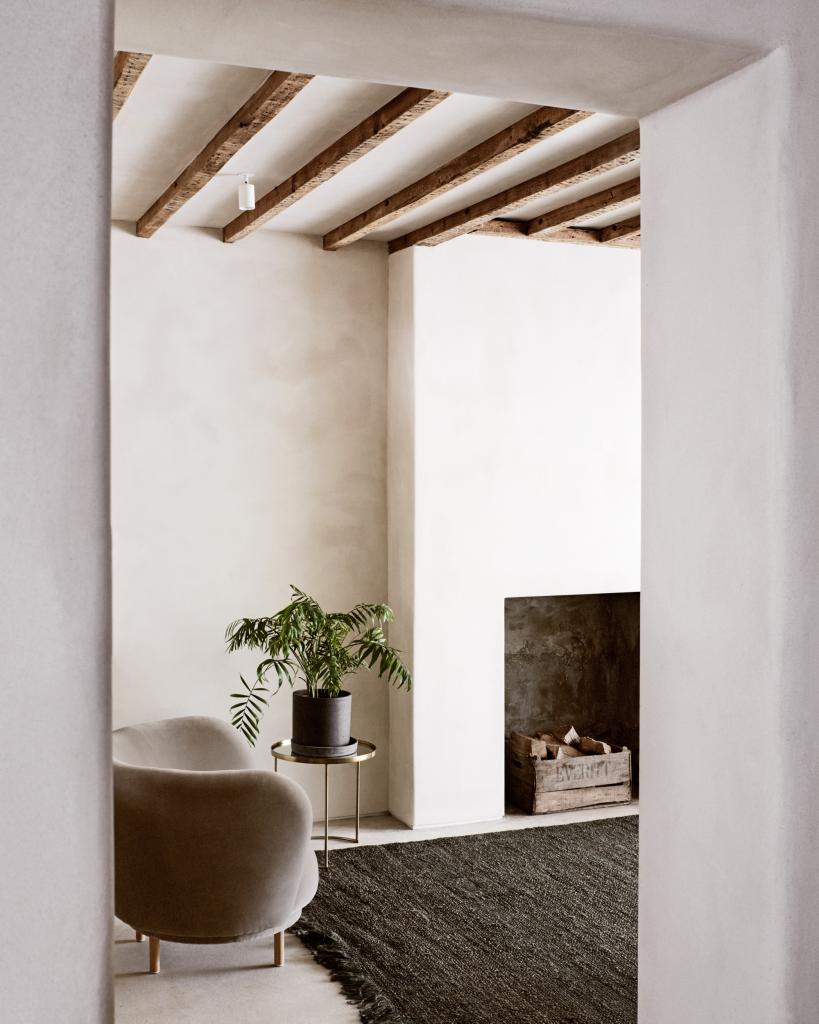 A breakthrough
Perhaps no room exudes more tranquility than the master bedroom, whose soft colors reflect the daylight. Luisa's bedtime routine begins with an evening ritual and binaural beats (produced by sending a tone of a slightly different frequency to each ear) through hidden speakers, while her mornings begin gently with an alarm clock with circadian lighting that follows her natural rhythms and wakes her with the sound of birdsong. "When I soak in the bathtub at the beginning of the day and look at the trees, I feel really proud that I have created a daily life that I don't want to escape from."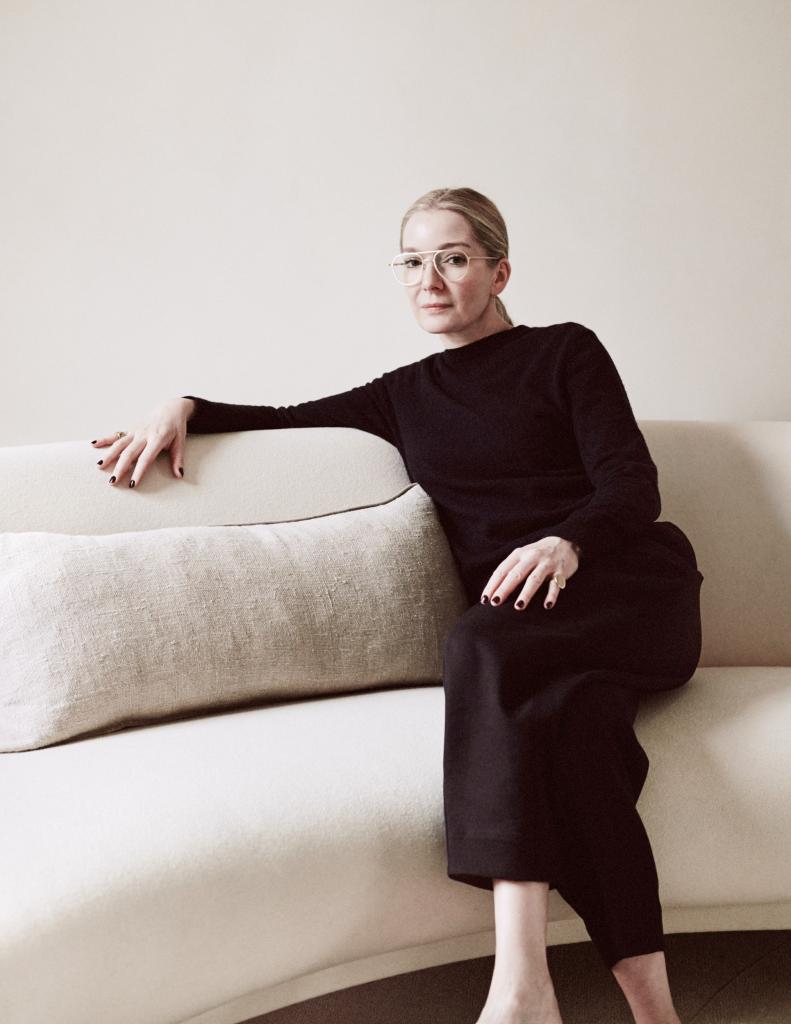 And the work environment was also imbued with this feeling? "Our ideology focuses on creating a personalized world, where aesthetics, ethics and experience go hand in hand. Eliminating stress from your daily life may seem ideal. However, it is possible to reduce it. It starts with our working environment. If home is a sanctuary, there is no reason why it cannot The workplace should be the same."
www.houseofgrey.co.uk