Diary of a Young Architect – On the Road to Guyana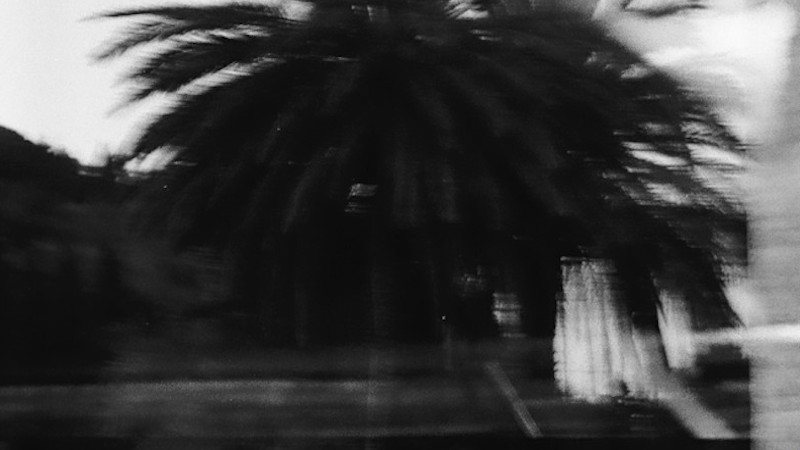 I'm writing this month's column on a plane over the Atlantic Ocean, on an 8.5-hour flight between the mainland and French Guiana. I accompany 17 master students from ENSA Paris – Val de Seine on a study trip and, I sit a little tight in my seatI think about the future of this type of travel. Can we still go that far?
Learn from reality
I had the opportunity to teach architecture with Hervé Dubois, a former consulting architect from Guyana. He was my degree teacher several years ago, and thanks to him I discovered this part of France rooted in Latin America. What a revelation: climate, social issues, population explosion, self-construction, complexity of standards, material delivery, etc.
Learning how to build a business in this area has been unparalleled enrichment for me. I see the same being true today for the students I now support. After about a month of analysis, this was their first time diving in Guyana. For many, this is their first experience so far with our continent and Western issues.
During their first day, they met different project stakeholders: EPFAG, DCJS, CTG etc. There are too many barbaric shortcuts for a young architect, but in the end they face the reality of their future profession! In what one might think is a formal or procedural exchange with these institutions, there are no stupid questions asked by the student; There is full interest and investment on both sides of the table. Local speakers care about the openness of young people and everyone wants: wants to do, think, and reinvent.
At the end of these first meetings, the student will be surprised by the differing opinions of actors on the substantive issues in the region. What a fortune it is for the group to understand at this moment the complexity of actors' games, the compromises that must be made (or not made) as an architect… There are no good answers, and it is up to them to take a stand, to embody it so that it can convince.
This reality, in my opinion, is what is difficult to convey as a teacher when you remain in the classroom. It is through this confrontation with reality, and through these pluralistic exchanges, that students develop and empower themselves. They recognize the beginnings of the challenges of an architectural project that transcend our individual discipline. You must be agile, take a step back, adopt a critical eye, and adapt to your different interlocutors without ever losing your vision and your architect's posture. Isn't this what is at stake in Master's teaching?
What amazing conditions for these young people to come into contact with a real environment, and what a pleasure as a teacher to take them out of their comfort zone! But I know of other groups/projects that are developing this type of meeting between elected officials/students in localities in France, so do we have to go that far?
Discover a complex area
Guyana is based on urban plans that are far removed from the reality of the region: tropical climate, multiculturalism, colonial history, economic crisis, and demographic issues. Can we build like in France? And this very particular context is sometimes blatantly absurd: torn between the adapted norms of the big city and lacking the flexibility to be able to innovate locally, Guyana needs to invent its own rules of the game!
Being determined in the face of so many constraints is not easy, and sometimes being young helps you escape a form of executive thinking! Be young and dreamy, with a free and innovative head to develop projects that do not wish to revolutionize all architectural issues in Guyana but are deeply committed to moving the lines of local thought or rethinking the adaptation of our regional urban plans. This is what local institutions are looking for by inviting and funding students to come to work in this field.
Absence of a local architecture school
Guyana has no school of architecture, so young Guyanese today have to leave for training. Faced with the need for thinking minds in this region, what should we do? If young Guyanese leave, will they come back? Would they know how to build on their own land if no one taught them architecture on mainland France?
So far, the premise has been to create these working classes to explore these Guyanese issues and, hopefully, create advocacy; Young people ready to return, to benefit from the 12,000 housing units that will be built in the next four years, to develop local sectors, and to commit to high-quality tropical architecture… However, in a logic where architecture schools do not take longer to fly, as heating decreases in winter Since it takes an effort to achieve an ideal carbon footprint everywhere, what is the future of this type of travel?
Artistic logic dictates that we stop these long trips, but if teachers and students of architecture schools stop traveling, what does that mean? Losing interest is not an option; Are we able to do a good job from afar? I do not think so. To understand a place, you have to experience it: smell the humid air, endure a five-minute walk under the hot sun, understand the benefit of an overhanging roof when tropical rain suddenly falls, and so on.
what's left? Come but maybe stay longer… Today, ten days is a bit short for an 8.5 hour flight. After all, we can imagine summer modules where architecture students come and develop local projects in the form of an intensive seminar, like the Pesmes seminar but abroad.
I keep wondering what's more impactful: generating ideas during a semester and experiencing a ten-day trip or doing a three- or four-week immersion. I'm not convinced that if we wanted to measure the impact on the experience, it would be measured only by time spent On site.
what's left? Sending just a few students and doing the work remotely like an urban architecture firm working with a local architecture firm? The students who went there would be guarantors of conveying the reality of the region. We call each other, we work remotely, we share issues…
what's left? Develop a local school of architecture or ENSA branch such as the first external school in Reunion, a subsidiary of the Montpellier School, which seems to have been a great success? This is perhaps ultimately the best possibility for better and more adaptive learning of the area than the area itself. But addressing whom? Surely for young Guyanese leaving with a baccalaureate degree, we offer them a bridge offer to obtain a baccalaureate degree before leaving for mainland France to obtain a master's degree? Or on the contrary for students of big cities who want to specialize in this area for a master's degree?
Who implements such a project? ENSAPVS seems interested, and other schools certainly would be, but bringing an institution like this into existence requires time, funding and actors all committed in the same direction. Above all, we need project leaders, who must certainly be young people, architects and enthusiasts of the region, who want to invest in it in their own way. So, aren't these study trips to Guyana also an opportunity to find the necessary future project leader?
After these few reflections, it seems to me that the answer to the introductory question is that we should not stop traveling. Climate change is real, but it should not keep us away from these French lands even though we are separated by an ocean. Travel and train locally, both goals are essential today. One feeds the other without replacing it.
I watch the sun set over the ocean while dreaming of the Guyanese architecture school of the future and future Guyanese architects who provide responses adapted to the needs of this region.
Finally, what good is an architecture student without an introductory excursion?
Estelle Poisson
Architect – Towers Studio
Look for Young Architect magazine