Designers talk about hospitality design trends at Penn1 in Manhattan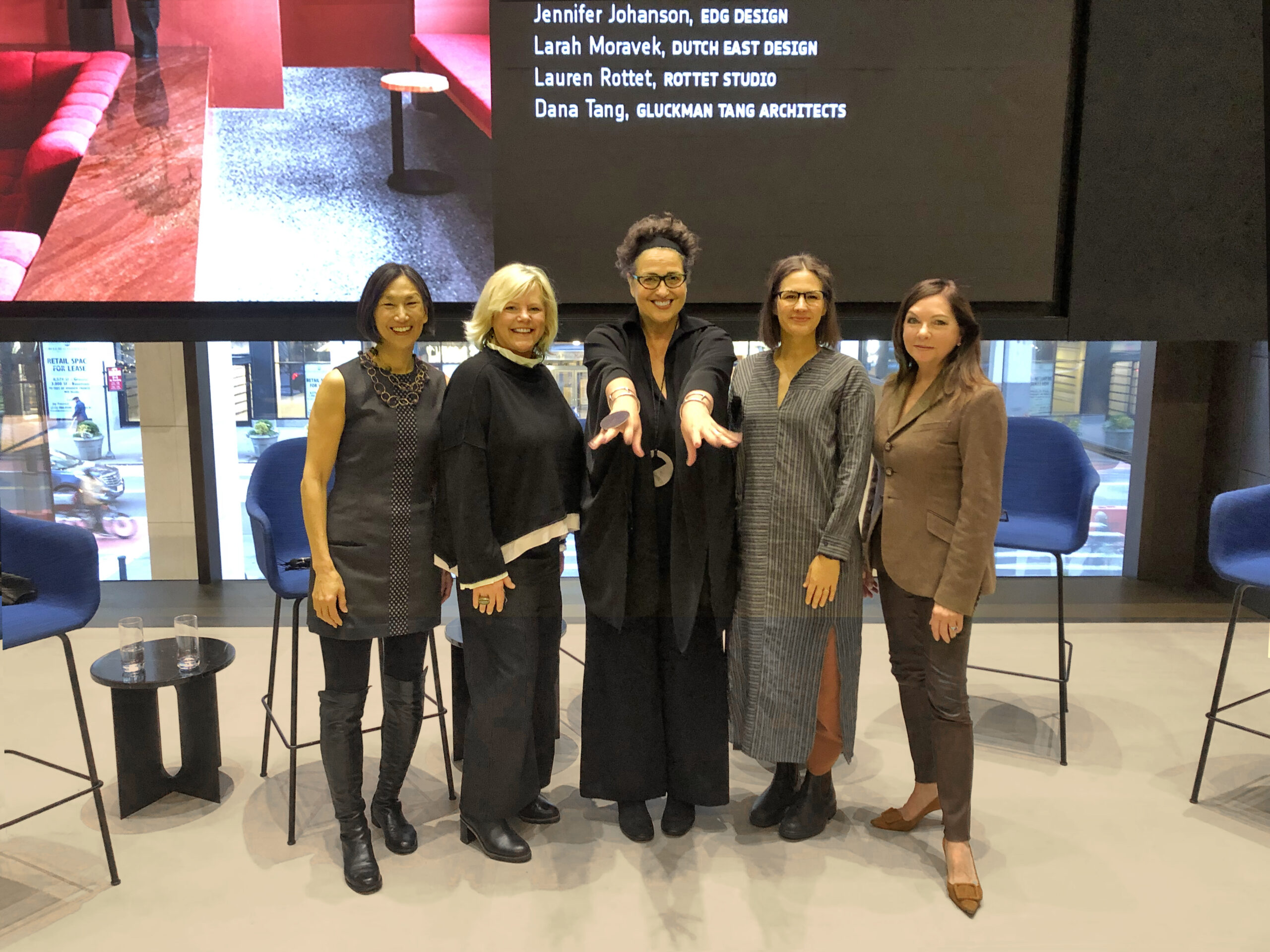 What does it take to excel in hospitality design? Interior Design Editor-in-Chief Cindy Allen recently brought together four distinguished designers to participate in a lively lecture titled "Wonder Women in Hospitality" at Penn1 in Manhattan. From infusing spaces with works of local artists to coloring interiors with textures and colors from the surrounding landscape, panelists shared the different approaches they take to achieve the primary goal – creating an unforgettable experience for guests.
They agreed that a hospitality background is not necessary to make an impact. "We weren't typically doing hospitality; our spaces tend to be austere," Dana Tang, a partner at Gluckman Tang Architects, who collaborated with Jennifer Johansson, CEO of EDG Design, on the Mii amo Resort in Sedona, Arizona, shared the story. INTERIOR DESIGN November cover But Tang's approach to what she calls "reductive minimalism" fits right in, bringing life to a serene space that exudes warmth and a touch of luxury.
A behind-the-scenes look at stunning hospitality designs
Renewing the design of the spa to best reflect its surrounding environment
At the center of Mii amo, the sunken lounge seems to envelop those inside in the glow of the desert sun. "It was Dana's idea to make a sunken lounge area out of the site of the former pool," adds Johansson, who notes that she often leans toward a maximalist, layered aesthetic given her extensive experience designing hospitality projects. Part of this approach includes surveying the local landscape and, in this case, incorporating stunning red rock elements into the spa's interiors. Using local woods and materials, as well as a bold color palette, the area seems to blend into its desert landscape.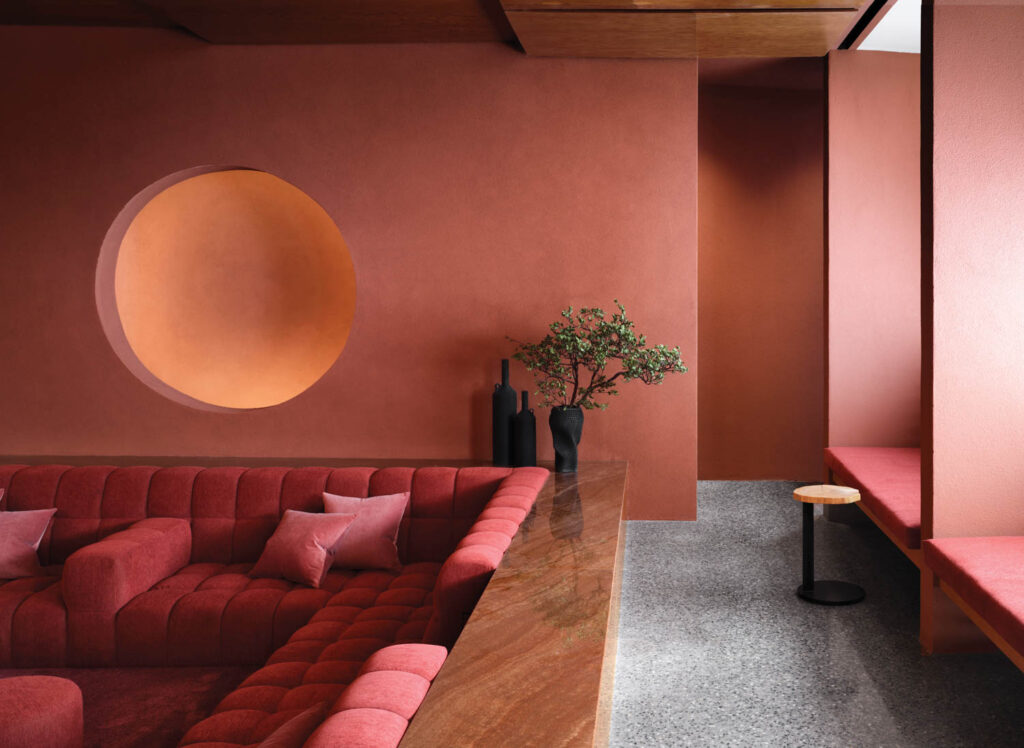 "We wanted to get people out into the landscape, and that's the goal of hospitality," Tang adds. The hotel, which opened in 2001 when spas were not common, offers a roadmap for ways to make what's old new. "Most of what we did was try to frame the building and frame the landscape," said Tang, who worked on the initial construction. "We still have that in mind for the renovation." The renovated space, which now includes 23 guest rooms instead of just 16, provides guests with a road map to relaxation, evident in artwork that invites a focus inward.
Adaptive reuse at its best: inside the Hotel Marcel
On the East Coast, the Marcel Hotel in New Haven, Connecticut, is another hospitality project that takes advantage of an established structure with good bones. "It was a gift for this project to use them," says Lara Moravec, partner at Dutch East Design. "But converting a former office building into a hotel and making it welcoming was a challenge." The Brutalist building, designed by Marcel Breuer in 1970 as the headquarters of Armstrong Rubber Company, now stands as one of fewer than a dozen LEED Platinum-certified hotels in the country thanks to a deft redesign by Dutch East Design and architectural developer Bruce Becker. Baker + Baker.
"The building scared me," Tang admits, pointing to its distinctive brutalist structure. To balance the striking exterior, the design team referenced Bauhaus aesthetics. Playful patterns and soft textures enliven the space, which features well-thought-out lighting and shades, allowing guests to escape the hustle and bustle of the city. The property is driven by contrasts: the lobby features a dark alcove space with an upstairs bar backed by perforated metal while the bright guest rooms include Anni Albers-inspired artwork by Brooklyn artisans, making for a welcoming mix.
Why understanding place matters to Lauren Rotet
Lauren Rotet, founder of her namesake studio, is no stranger to stunning hospitality designs. Not long ago, she led a renovation project at the original La Colombe d'Or in Houston, Texas, a private residential hotel turned boutique hotel in 1923, reviving the interiors with an open-air restaurant. In the expanded No. 3 Bar, Studio Rottet turned to the building's existing woodwork to create moments of surprise, for example, painting a carved wooden entry corridor a dark green. With a gallery on the ground floor and a reflecting pool on the top floor of the building, La Colombe d'Or offers endless moments of exploration that clearly feel its place.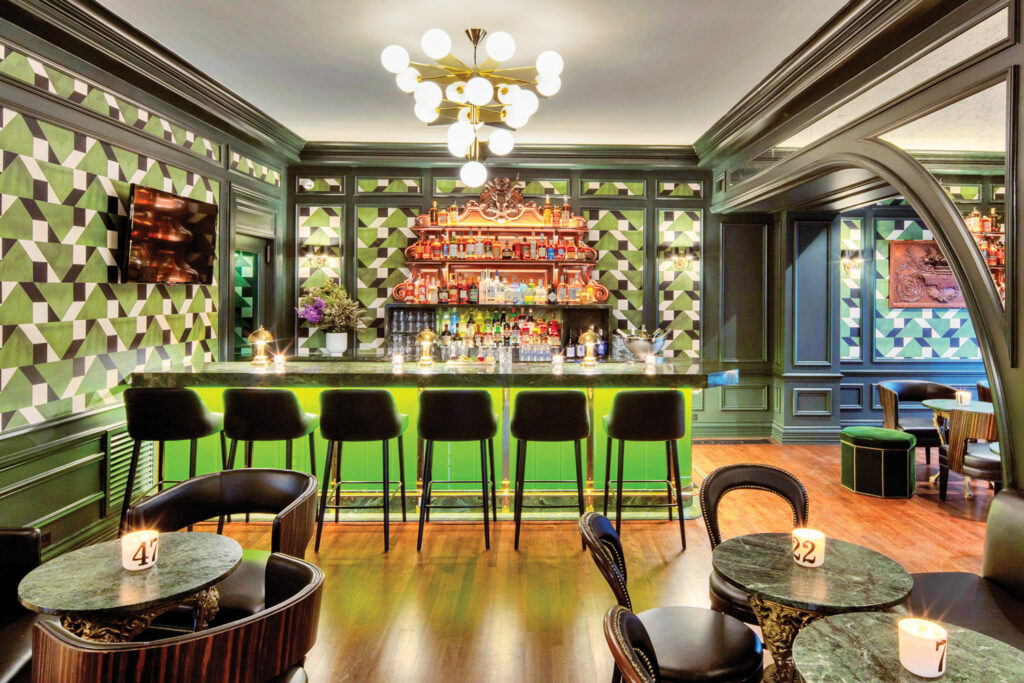 "Some of the things we think are important for hospitality are natural light, exposure to the landscape, and understanding where you are," says Rottet. The studio's diverse array of noteworthy projects reflect these ideals, offering guests what they came for – a truly unique experience.