BDNY 2023 Preview: Industry experts take over the main stage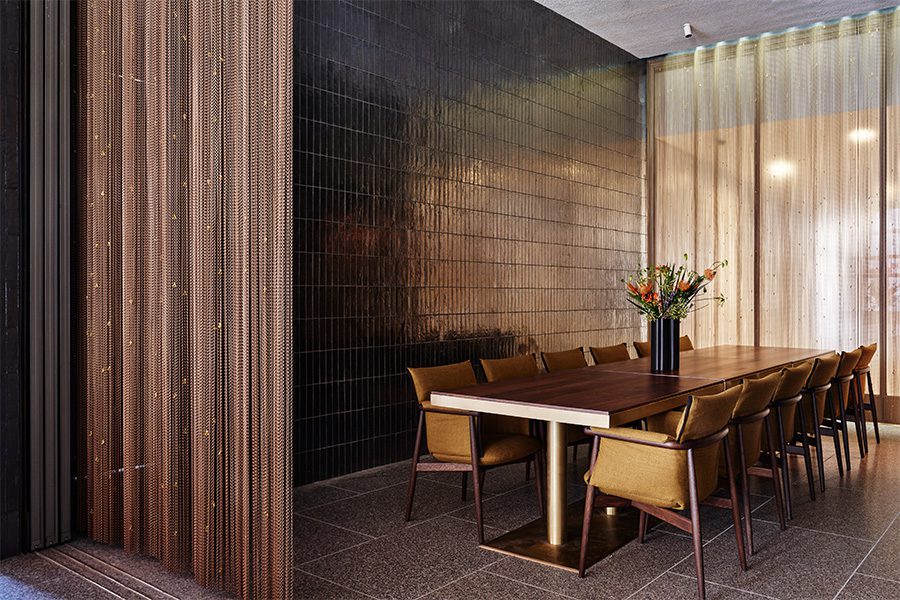 In just a few days, the BDNY initiative takes off at the Jacob K. Javits in New York. The annual trade show and conference, held from November 12-13, attracts the best brands and designers in the hospitality industry along with a selection of vendors, not-to-be-missed networking experiences, and the latest hospitality product launches.
Six CEU-accredited panel discussions will take place on the BD Mainstage, designed by GOODRICH in New York. Get a sneak peek at three of these high-profile boards, and head to bdny.com for more information. It's not too late to Secure your traffic today!
Bahraini Dinar | ISHP Grill Owners
Sunday, November 12 at 3 p.m
investment. Capital costs. Design direction. Suppliers. Return on investment. Owners share their biggest opportunities and most pressing challenges in the ongoing development landscape.
Committee members:
Janet ClarkChief Investment Officer, Senior Vice President, Apple Hospitality REIT
Francis CorsoVice President of Development, Stockdale Capital Partners
Scott HammonsChairman, Land LVL/HEI
Andrew KatzConsultant, Prospect Hotel Advisors LLC
Desi smile canavusFounder and Chief Operating Officer of Flag Luxury Group
Anne O'ConnorSenior Project Manager, Parker Corporation
Josh PerlmanSenior Director of Design and Construction, DiamondRock Hospitality
Rebecca WeinsteinVice President of Design at Highgate Hotels
Admin: Stacey Shoemaker RowanEditor in Chief, Hospitality design Magazine, and Senior Vice President of Design Group, Emerald
BD Trends: Track boutique transformations and beyond
Sunday, November 12 at 1 p.m
A deeper knowledge of trends across models and industries can help future-proof your company and designs. Top industry leaders share the market shifts they're observing, plus what to ignore.
Committee members:
Siobhan BarryDesign Director, Director, Gensler
Adriana Marianela, Chief Development Officer, Fotografiska | Newhouse
Fabio NovemberFounder, November
Giancarlo PetriPrincipal and Creative Director of Urban Robot Associates
Shida Salehifounder of the Customs Office
Khoy fooCEO, ASID
Admin: Stacey Shoemaker RowanEditor in Chief, Hospitality design Magazine, and Senior Vice President of Design Group, Emerald
BD Eating out: What matters now in food and drink
Monday, November 13 at 11:00 am
See what's happening in restaurant design today, in an age where creative thinking is a proven competitive advantage. We talk about customer loyalty and preferences, as well as concepts and ideas, chefs and local focus, brand authenticity, technology, must-have designs, and more.
Committee members:
Vivian Bencicfounding director of Square Feet Studio
Cass Calder Smithfounder of Cass Calder Smith Architects
Tracy GishPartner, Michael Tso Architects
Matthew GoodrichHeadmaster, Goodrich
Preeti SriratnaManaging Director/Partner, Modellus Novus
Admin: Katie KervinSenior Managing Editor, Boutique design | Hospitality design