Sarah Burton, creative director of Alexander McQueen, has announced that she is leaving the fashion house after two decades. The spring/summer 2024 collection, which launches at Paris Fashion Week on September 30, will be her last.
Burton, who was born in Macclesfield, initially joined McQueen in 1996 as a recruitment student while studying at Central Saint Martins in London. After graduating, Burton took up a permanent position, becoming head of womenswear design in 2000. After Lee Alexander McQueen's tragic death in 2010, Burton became his successor as creative director.
During her 26 years at McQueen, Burton made a significant contribution to both the fashion industry and the fashion house's legacy. In 2012 she was awarded an OBE for services to the fashion industry. These are five of her most iconic designs.
1. Kate Middleton's wedding dress, 2011
The ivory V-neck lace dress with a nine-foot train that Burton created for Kate Middleton and Prince William's wedding was one of her previous designs as McQueen's creative director.
Middleton chose Alexander McQueen to design her dress due to his reputation for craftsmanship, traditional manufacturing, and interest in the artistic construction of clothing. The dress was hand-cut from English and French Chantilly lace, handcrafted at the Royal School of Needlework at Hampton Court Palace, and is said to have cost £250,000 to make.
Burton's design included floral motifs commemorating Great Britain. It is believed that the seamstresses working on the dress had to wash their hands every 30 minutes to ensure it remained clean, and the needles they were using were replaced every three hours.
The choice of designer was kept secret until the wedding day. After the royal wedding, Alexander McQueen's sales reportedly increased by 29%.
More than a decade later, the design is still influencing wedding dress trends, with celebrity tastemakers such as Kim Kardashian favoring a long-sleeved lace dress, similar to Burton's design.
It is not only the importance of the occasion and the wearer that ensures the longevity of this dress's iconic status. Her art reflects Burton's creativity and passion for craftsmanship, storytelling and romance, while ensuring Lee Alexander McQueen's legacy. Burton herself has stated that although legacy may sometimes be viewed as a curse, it is also "a wonderful opportunity for invention."
2. Gisele Bündchen at the Met Gala, 2011
During her tenure, Burton was responsible for creating many memorable designs worn by celebrities at events such as the Met Gala and the Academy Awards.
Burton dressed Gisele Bündchen — the 1990s and 2000s supermodel who often walked in McQueen's fashion shows — for the Met Gala. The low-waisted red dress was a tribute to Lee Alexander McQueen, a nod to his passion for tailoring and the drama of the cascading skirt.
The theme of the 2011 Met Gala, Savage Beauty, was inspired by the Alexander McQueen exhibition at the Costume Institute in New York. In honor of McQueen, attendees reflected on his unconventional genius. In 2015, Forbes named Burton's dress for Bündchen one of the most memorable Met Gala dresses of all time.
3. Nicole Kidman at the Met Gala in 2016
The theme of the 2016 gala was Manus X Machina: Fashion in the Age of Technology. Burton's design for Nicole Kidman was a sky-high, Art Deco-inspired gown adapted from her 2016 runway collection.
The design included a transparent abaya that demonstrated the designer's skill in embroidery through moons and stars decorated with beads.
With its geometric shapes and celestial imagery, the dress echoed the work of Art Deco artist Artie (1892-1990), reflecting the McQueen brand's interest in historical references.
4. Lady Gaga's movie A Star Is Born premieres in 2018
Lady Gaga is known for her eccentric fashion style and was a huge fan and personal friend of Lee Alexander McQueen. In 2018, Gaga wowed audiences at the London premiere of her film Star is Born. She wore an archival look designed by Burton in 2013.
This extravagant design paid homage to the Elizabethan era with its corset bodice, pearls, ornate collar, and exaggerated sleeves. Burton's design demonstrated the intricate attention to detail and romanticism embodied by the designer. The 2013 collection was inspired by the Anglican Church and each piece took two weeks to make.
5. Lady Gaga at the 2019 Oscars
It was a black McQueen dress that Gaga chose to wear to the 2019 Academy Awards, when she was nominated for Best Actress and Best Song for A Star is Born. Burton's design had an exaggerated silhouette with padded hips and a long train, reflecting the designer's skill in combining tailoring with drama.
Gaga accessorized McQueen's dress with a 142-year-old Tiffany diamond, which has only been worn three times and is worth US$30 million (£24 million).
Burton's departure from McQueen comes as the brand's parent company, French luxury goods group Kering SA, is restructuring. What the future holds for Burton is unknown, although there is some speculation that she may start her own label.
Burton's distinctive designs and creative flair will leave a lasting mark on the House of Alexander McQueen, one of which its late founder would undoubtedly have been proud.
---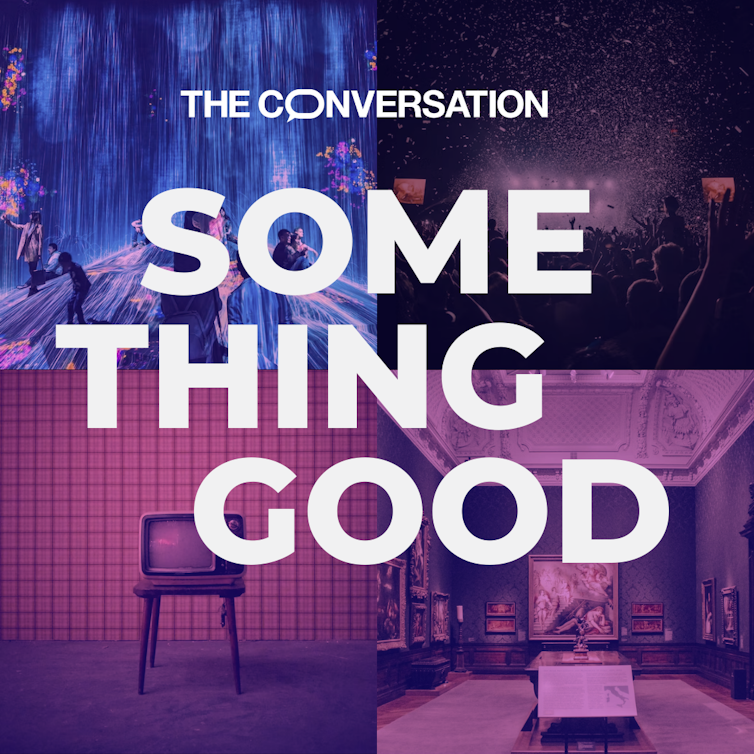 Looking for something good? Cut through the noise with a hand-picked selection of the latest releases, live events and exhibitions, direct to your inbox every two weeks, on Fridays. Register here.
---