A mixed-use adaptive reuse project is planned for Houston's new downtown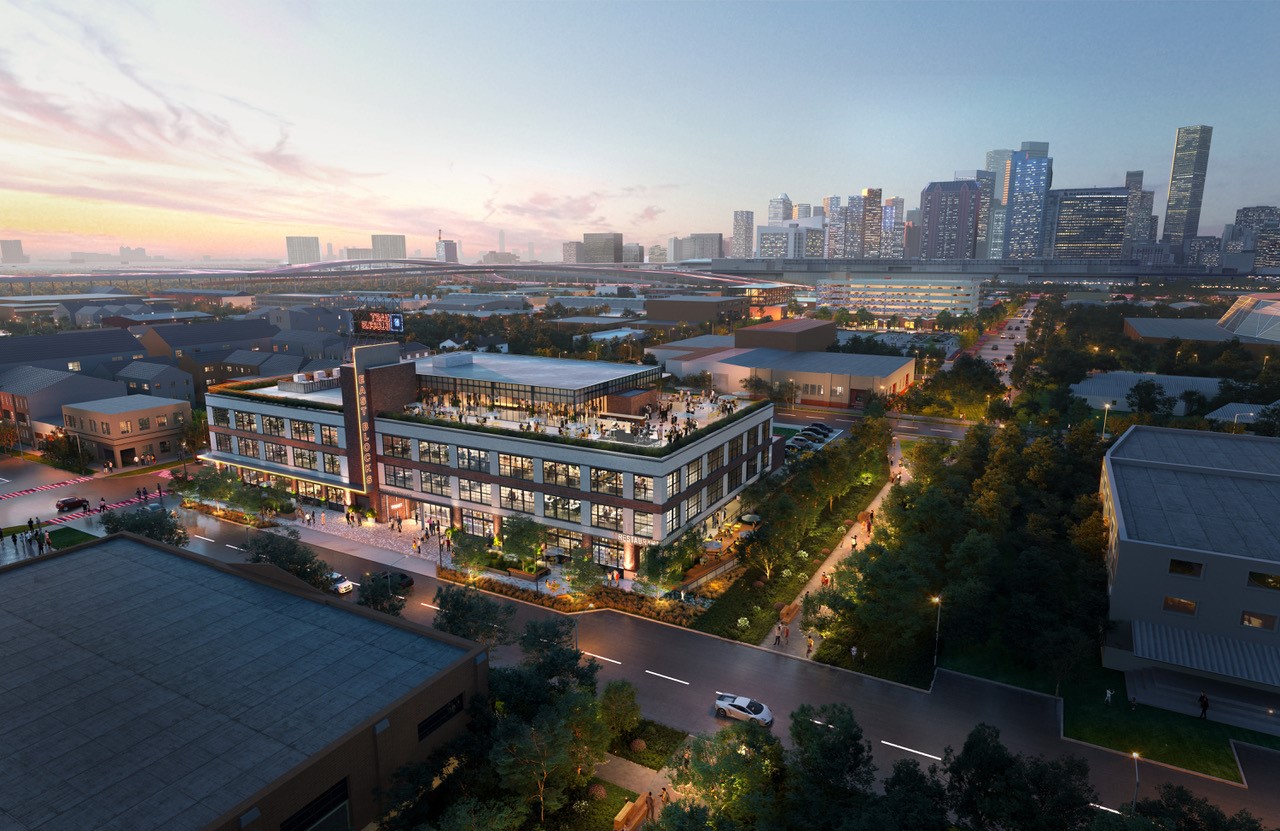 Houston's EaDo neighborhood is poised for further transformation, this time with a mixed-use development that will transform several blocks of mid-century warehouses into trendy restaurants, shops, offices and green spaces.
Houston real estate companies Pagewood and Wile Interests on Monday unveiled plans to build East Blocks, a project spanning 10 blocks, many of them along Hutchins from Walker to Polk, southwest of Shell Energy Stadium in East Downtown. The East Blocks include the current 8th Wonder Brewery and the Pitch 25 beer park.
"The East Blocks, a project that has been under construction for 50 years, will be a pedestrian-friendly center filled with chef-driven restaurants, unique retail shops, creative office space, and parks containing artwork for the local community and those visiting downtown and downtown," Paul said. "Nearby playgrounds for gathering," Conrod, founder of Pagewood, said in a statement.
advertisement
Article continues below this ad
The eastern blocks will be built in multiple phases over the next three years, starting with the first phase in the second quarter of 2024, according to Pagewood. Designed by architecture firm Gensler, the first phase redevelops half a million square feet, including 1,960,000 square feet for retail and restaurants. 112,000 square feet of offices. And 650 parking spaces. The second phase will include more restaurants and retail.
Adaptive reuse would transform the former railway into four connected urban blocks of green space. The existing Bastrop Promenade will be improved to include event space, farmers markets and fitness classes. The alley will connect three blocks along Hutchins and McKinney.
The 50-50 split between Pagewood and Wiles declined to provide a cost for the project.
The project buildings are located at 2105 McKinney, 2215 McKinney, 1005 Hutchins, 1107 Hutchins, 2202 Dallas, 2315 Polk Street, 908 Live Oak, and 1115 Live Oak. Pagewood and Wiles purchased the land from New York Trust HBS Warehouse for an undisclosed price.
advertisement
Article continues below this ad
(tags for translation) First Phase